HTC lines Butterfly series with new HTC J Butterfly HTV31
HTC released a few number of handsets only for customers inside Japan. The gadgets in this series namely 'Butterfly Series' are not available in any other markets in the world. They are exclusively manufactured to satisfy those customers in Japan. Earlier to the latest launch, the company launched a model named HTC J Butterfly. On releasing a successor to this, everyone expected that handset will bear the name of HTC J Butterfly 3. But unfortunately, HTC has already decided that the name for the handset model be HTC Butterfly HTV31.
It is already said that the Butterfly series of handset are focused on customers in Japan only. HTC may be launching the handsets with same specifications like that of Butterfly models and releasing them in other markets with an alternative name. The gadget features certain specifications, which will place the new handset along with that of HTC One M9.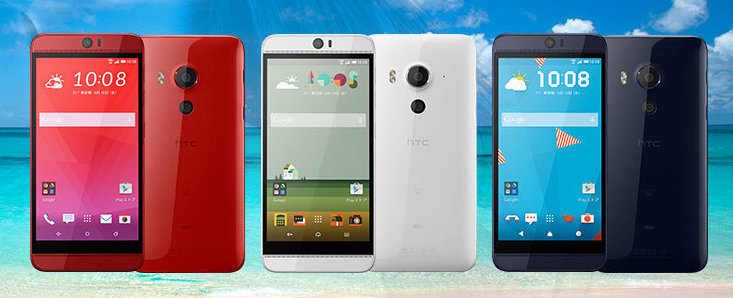 Display of HTC J and its Processor
This handset also features a screen that measures 5.2 inches edge to edge. The screen is again supported by WQ High Definition resolution. Below this physical appearance, the processor of the handset rests. The device is powered by the processor named Qualcomm Snapdragon 810. The processor is coupled with a RAM of 3GB.
OS, Camera and Battery
The gadget runs on Android 5.0 Lollipop. This is a widely accepted OS from Microsoft Windows, which are in most cases are available free of cost. This OS makes the applications functions in such a way that it must satisfy the user.
The front one comes with a 13MP camera. This much power of the cam helps in imaging all kind of nice selfies with your friends and family. You can also have a group selfie if you please. The rear cam comes with a much more powerful snapper which comes to be 20.2MP. This enables you pick up some nice snaps if you are photogenic. This camera is associated DUO feature and 4K video recording.
Verdict on New Handset
The handset in this butterfly series seems to be a combination of HTC One M9 and HTC M9 Plus. These two handsets are having QHD display same as that of HTC J Butterfly. Another difference is that HTC J Butterfly gadget is powered by Snapdragon processor whereas HTC One M9 and M9 Plus are having MediaTek as their processor. Pricing of the new gadget has not been released till date. Also the official launch date this handset in Japan hasn't fixed by the company.