Galaxy S6 and S6 Edge adds beauty to Samsung Galaxy S – series
The most awaited models of Samsung Galaxy series the S6 and S6 Edge has been launched in the electronic market. As anticipated the new models were together. Both the smartphones are almost identical; they are different is in their external body designs. The new devices concentrated much on using glass and metal for its body rather than using plastic. The company now concentrated on giving its customers something premium feeling along with its premium specifications.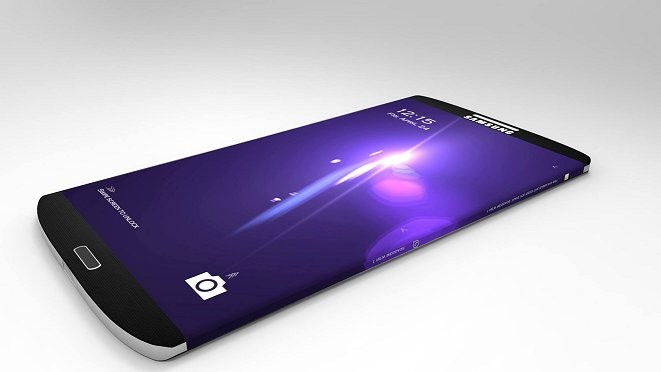 The metal frame of the smartphone is being covered by two Gorilla Glass 4 panels. The special reflective surface would give the users a feeling that the phone is covered fully by the metallic case. The screen of both the phones curves to the either side of the device, which forms an important innovation in its design. As per the expectations the new phones are lighter and slimmer when compared to its previous models. Every user is keen on the camera specifications. The new models have an autofocus of 1.9 aperture on the front as well as on the back which would result in better images even in low light. They are coupled with High Definition Recording and image stabilization for steady images. The rear cam is with 16 MP and the front cam is with 5 MP. The selfie lovers will be happy with a highly powered front cam.
Again speaking about the new features, notable additions are wireless charging and fingerprint authentication. Samsung has always come forward with something new to its consumers and the new wireless charging technology includes support for PMA and WPC standards. This would ultimately help in charging the phone from multiple locations but with Qi-enabled chargers. This would ultimately results in 4 hours battery charge just within a charging of 10 minutes. The fingerprint authentication has helped the users in such a way that they are not required to swipe through the screen to unlock the phone.
Another thing that the users love is that they have eliminated user interface add ons by about 40%. The new phones are having Exynos Octacore Processor with 3GB RAM. Unlike other phones, the new models promise the users to provide uninterrupted functioning without any lag at all. The memory comes in variant with 32 GB, 64 GB as well as 128 GB with 2.0 UFS flash memory which would promise faster transfer of data. The LTE 6 will provide a flashing data speed upto 300 Mbps downlink and 50 Mbps uplink. The phone can also be connected externally by using Wi-Fi, Bluetooth LE, NFC and IR blaster. S6 comes out with a battery of 2550 mAh and S6 edge with 2600 mAh, which would ensure much talk time and other activities. In short the by S6 and S6 Edge, the Samsung is going to satisfy the users by proving them a premium phone with improved specifications.