"Ethical Smartphone" from Fairphone with cool component replacements
When it comes to smartphones, all of them quite get obsolete in times. You may find that the technology that is being used get outdated with passage of time. Often you may find that inorder to make your smartphone smarter anymore, you may have to buy another one with latest outfits and upgrades. So quite often you are required to spend some handful sum of dollars to buy a new smartphone in every couple of years.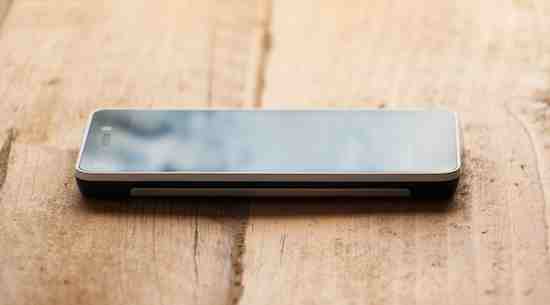 Well, Fairphone has come up with an obvious solution for this. They have come up with an 'ethical' smartphone, which they promise that you can replace the outdated components with the latest one. The company promises that they have designed their latest smartphone by taking into consideration of both environment and human goodness. This is possible with the help of modular design with the help of which, users of these smartphones can easily get rid of older parts without purchasing a new smartphone.
Fairphone 2 is the first ever gadget fully manufactured by the company ever. Each of the components inside the handset, are independently held, so you could replace them whenever you want. For instance if you want to change your old camera with a new one, you could do it within hours. Or, if you want to get rid of the current Gorilla Glass coated 5 inch sized screen, you could unscrew it and replace it with a better one. Fairphone has been manufactured in such a way that only few of its components are soldered or glued to the mainframe. Even though, when it is called an ethical smartphone, the company hasn't made any compromises with the specifications that are inevitably needed for a smartphone.
The processor of the smartphone comes equipped with Snapdragon 801, which is supported by a RAM of 2GB. Again it has got an internal storage of 32GB which can be expanded further. The primary camera functions at 8MP lens, which promises you to have nice snaps. The handset offers you dual SIM slots with a long lasting battery life. Just say thanks to the battery with 2420 mAh, which keeps the gadget alive round the clock.
The company made it clear that the tin and tantalum, required for the making of the Fairphone 2 are delivered from the conflict free zones of Democratic Republic of Congo. The company also promised that they will utilize the profits from selling the Fairphone will be used to set up a worker controlled welfare fund in China. Apart from this company also stated that they will promote an electronic waste recycling program that they started in Ghana. Fairphone 2 will set out its way all across the Europe for a price of $590 or €525. In long run, the price may seem to be less, since you are having a smartphone which could serve you for a decade or long. No news is available for the moment regarding its launch outside Europe. Anyway Fairphone 2 is expected to revolutionalize the old concepts of smartphones.