Mastering Smart Strategies to Enhance Android Battery Backup
All smartphone batteries can only store a limited power and we the users has to take care of how to use the battery power properly. Now the electric energy available are cheap so we don't value it much. What if there is lack of availability of power and has a high price? You could  master smart strategies to utilize your phone battery power with the following simple steps.
1

Remove unwanted and unused apps.

We all don't care much about the apps that are installed whether we use it or not. Most of the apps consumes some power even though the app is not used like an app need some storage space. So unknowingly the battery power is draining with these apps.

I recommend you should check for the unwanted and unused apps periodically. It helps to avoid battery drainage and saves the storage area which eventually helps in the smartphone speed also. Some apps may be unused today if it is required for some near future use then don't remove it because it will consume your time and data for a reinstall.
2

Turn off unused SIM.

The dual SIM smartphones consumes more battery than a single SIM smartphones. The SIM communicates to the cellular tower via full duplex communication from the smartphone. So to keep the link, the system automatically commands the phone to switch on to a new frequency when the user moves. This operations would be double for dual SIM phones.

So it consumes double the power when two SIM are on at a time especially while the user is moving. By turning off the unused SIM you can prevent the battery power from draining uselessly. In android phone open Settings > Dual SIM card settings there you can deactivate unused SIM.

SIM 1 Active
Deactivating SIM 1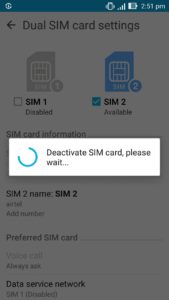 SIM 1 Deactivated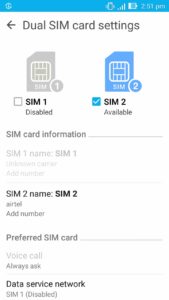 3

Don't use auto brightness

When you use auto brightness the phone adjusts the screen brightness automatically according to the surrounding lights. But most of the time that brightness would be dimmer or brighter also it won't be good for your eyes to look at the screen which is automatically changing brightness. Your eyes know the comfortable brightness level. So adjust the screen brightness by your own. It reduces the battery power consumption. To adjust the brightness in android phone open Settings > Display > Brightness level.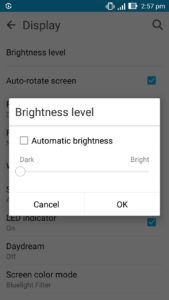 4

Turn off Data, WiFi, Location, Hotspot, Bluetooth

We mostly don't use these features while:
watching videos & pictures from the gallery.
reading ebooks.
playing offline single player games.
calling.
using camera.
using apps which don't need internet.
Apart from these cases there would be times when you can turn off these features of your smartphones depending on your usage.
5

Use MicroSD card with maximum storage capacity which your phone supports

You may wonder how this would help to reduce battery consumption. There would be some videos, movies, songs, books that you would like to watch, hear, read again and again. Those items can be saved to your MicroSD card in order to save the data and battery usage from downloading it again. Moreover the apps can be installed into the MicroSD card so that the internal storage space would be free. This will help to improve the overall performance when the smartphone is fast the battery consumption would be less also.
6

Don't unlock your phone before planning what to do on it

Many times I get to this situation where I plan or thinks  to do something after unlocking the screen 🙂 It may seems to be a simple thing but it will also drain the battery unnecessarily.
7

Unsubscribe unwanted SMS and emails

Nowadays sending SMS is cheaper so most of the mobile network provider use their for sending their offers, service notifications etc. Also other internet services such as recharge sites, shopping sites sends unwanted SMS which are mostly notifications so these SMS can be unsubscribed  in order to avoid  disturbance and  to reduce battery usage. The emails are also like that if the emails are newsletter which are not very much important to you then you should unsubscribe those emails.
8

Use silent and vibration mode smartly

The silent mode uses very less battery power than vibrations mode uses less power than the sound mode so you have to switch to these modes according to the situations. I personally uses the silent and vibrations mode only. I use silent mode while the phone is in front of me and all other times it would be in vibrations mode.

Silent mode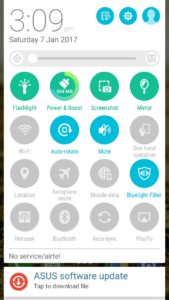 Vibration mode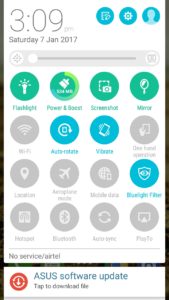 9

Turn off auto updates

Update your apps when charging it saves time and also avoid unnecessary phone usages on charging and turn off auto update feature because it consumes battery via background services also it need internet and it may cost you for the data.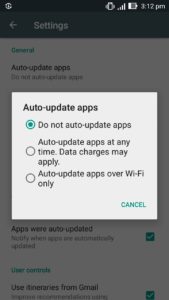 Turn off Android app Auto update.
Open Google Play.
Tap the menu icon on the top-left.
Tap Settings.
Choose Auto-update apps.
10

Monitor battery usage with apps

There are several apps available for monitoring the battery usage. These apps will help you manage the battery usage, monitor apps power consumption, protect battery life and many more. Install a battery manager app from our list of Top Battery Drain App Managers For Android