17 tips that will help you Save Battery Life on Your iPhone
Are you looking for ways to save the battery life on your iPhone? If so, this article is a must-read.
How often do you find yourself running out of battery during the day?
How much time does it take to fully charge your phone when it's about to die?
How frustrated are you when you're in the middle of an important call, and your phone dies?
These are all valid questions with real consequences that can be avoided with the tips were about to share with you.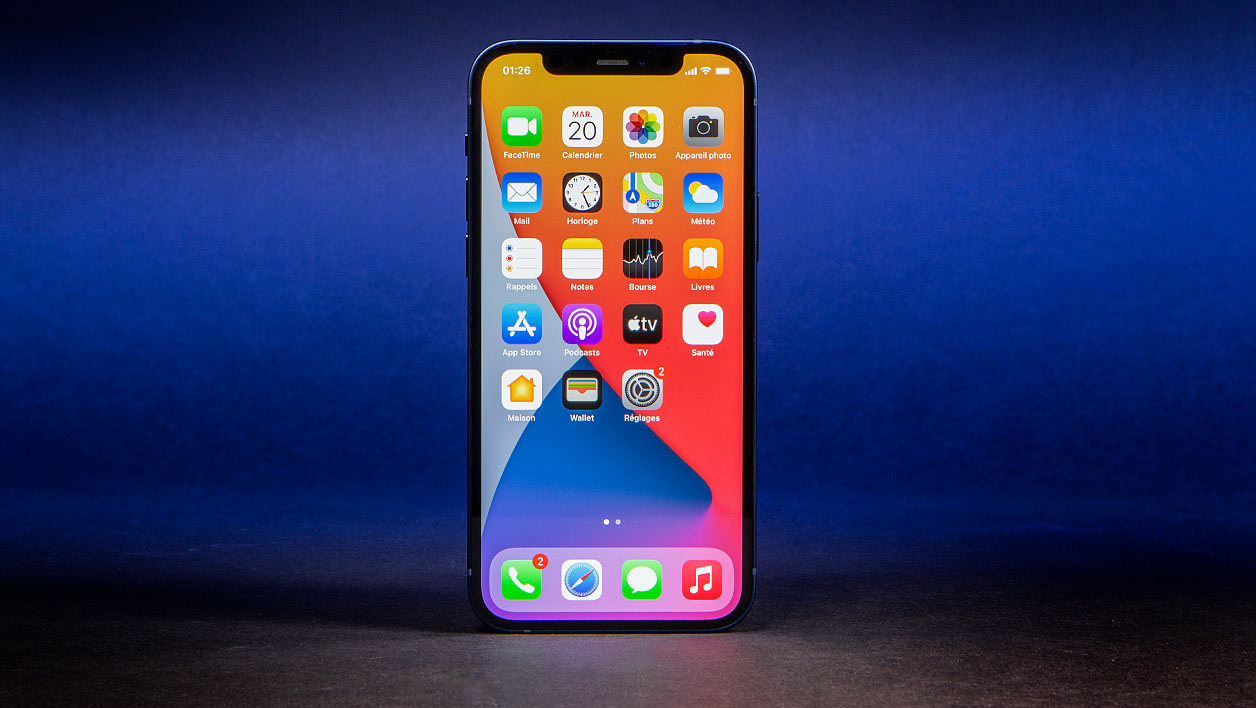 In this article, you will discover 17 tips and tricks that will have a positive impact on your phone's autonomy. If you have an android smartphone see: Improve your smartphone battery backup smartly
Check the state of your iPhone's Battery.
Over time, smartphone batteries degrade; there is nothing you can do about it. If your smartphone is already several years old, then it will not hold the charge like a new one. And we're not talking about battery capacity, which indicates how much charge it's designed for, but battery health, which is how much charge it can hold after a certain period of use.
Since iOS 11.3, Apple has made it possible to view the battery status without any third-party apps.
Open the settings,
Scroll down and select the Battery tab,
Then select the Battery Status tab.
Typically, you will begin to notice a degradation in performance or a decrease in battery life if the battery health is at 80% or less. While you can still use the tips below, their effectiveness will not drastically change the situation. The best solution for you is to replace the Battery or purchase a new device.
Turn off Geolocation (GPS)
GPS is one of the other things that can drain your battery, especially if an application is using it in the background without your knowledge. Geolocation is becoming more and more a basic option in any game or program. So, they try to track us, offering ads tailored to the area.
Every application, on the first startup, asks for the permission to determine your location; if it is accidentally allowed to use GPS – go to Settings – Privacy – Geolocation Services and disable access for most applications.
Reduce the use of visual effects
After a long time of use, we don't really pay attention to the different animations used by iOS. Reducing these different effects can have a positive impact on the iPhone's autonomy.
You can reduce the animations on your phone with the steps bellow:
Open Settings;
Go to General and access the Accessibility menu;
Then go to Reduce Animations and enable the feature.
Enable the "DARK MODE"
For iPhones with OLED screens, dark mode is a great way to save battery life.
Here is a list of models with such a screen:
iPhone X;
iPhone XS / XS Max;
iPhone 11 Pro / Pro Max;
iPhone 12/12 Mini / 12 Pro / 12 Pro Max;
If you own one of these models, the dark mode is not just a decoration. OLED displays can illuminate individual pixels, while IPS displays illuminate everything at once. When you need to display black, IPS simulates it with a combination of other dark colors, while OLED completely turns off the backlighting of that pixel, which not only results in true black but also consumes much less battery power.
To enable dark mode:
Open Settings;
Select Display and Brightness.
Select Dark.
Set up your notifications – keep only those you consider truly useful
One of the main consumers of battery power is notifications. With a large number of messages, the iPhone's screen can practically never turn off, which does not affect the smartphone's battery life in the best way.
Sort things out and keep only the ones that you consider truly useful.
You can, according to the old habit, go to the settings – Notifications menu and go through the list of apps, disabling unnecessary ones,
Or you can use the new iOS 12 feature. To avoid browsing the list of dozens or hundreds of apps, you can simply manage new incoming notifications directly from the lock screen.
Adjust the screen' brightness
Full-screen brightness will consume Battery much faster than half brightness. To quickly reduce it, open Control Center and swipe down the brightness bar.
Turning off the automatic screen brightness can also save battery life. If it is on, then the brightness will be automatically adjusted according to the surrounding lighting; for example, it will increase if you are in direct sunlight.
To disable auto-brightness:
Open Settings;
Select Accessibility;
Select Display and Text Size;
Scroll down and turn off auto-brightness.
Enable Power Save Mode
This is a great feature for saving battery power, but it does involve some compromises. When you enable power saving mode, some background processes on your device are suspended, such as automatic downloads, iCloud backups, email sync, Hey, Siri, etc.
Your device will automatically offer to switch to this mode when the battery charge is at 20%, but you can manually activate it at any time:
Open Settings;
Select Battery;
Enable power-saving mode.
Disable automatic downloads (Updates)
Automatically downloading updates or new purchases from another device can become an energy drain, especially if they are done with mobile data. To avoid this, it's best to disable all automatic downloads from your device.
Open Settings;
Go into the iTunes Store and App Store menu ;
Disable automatic downloads for all categories.
You can also take the opportunity to disable the automatic playback of app preview videos in the App Store.
Temporarily disable mobile data.
There is nothing worse for the iPhone's battery life than poor network coverage. Those who frequently take the train have probably already noticed; their iPhone battery seems to melt away like snow in the sun.
It is, therefore, better to temporarily disable mobile data and opt for Wi-Fi if you have a connection.
open the Control Center;
Now, tap on the mobile antenna signal icon,
or
Go to Settings,
Then Mobile Data
And turn off Mobile Data.
You will still be able to receive calls and use your phone, but you will no longer have access to 3G/4G/5G Internet.
Disable wireless connections (Wi-Fi, Bluetooth, …)
Disable Bluetooth if no other devices are connected to the iPhone, as the phone will try to find nearby Bluetooth devices in the background, which will increase power consumption.
You can do this from Control Center or via Settings> Bluetooth.
Disable Wi-Fi completely when you're not connected to any network.
It's not enough to do this from the Control Center, but you'll need to go directly to Settings> Wi-Fi.
However, we recommend that you try to use Wi-Fi networks whenever possible, as mobile data generates more battery consumption.
Disable Siri's quick launch
One of the features of the voice assistant allows you to activate it with a secret phrase without touching your smartphone. This is cool and fun, but not everyone uses this opportunity.
It means a special module monitors what's going on and waits for a key phrase, thus consume the battery.
For some people, Siri sometimes turns on at inappropriate times or does not respond properly to their requests. For others, it is simply the desire not to feel permanently under surveillance.
Fortunately, deactivating Siri is relatively simple.
Go to the iPhone settings and scroll down to the "Siri & Search" option and select it.
Then, in the "Ask Siri" section, disable the "Allow "Hey Siri" option as well as the option to trigger Siri via the side or home button.
A box should then appear on your screen asking you to validate the deactivation of Siri.
The voice assistant can be easily launched using Apple Watch, HomePod, AirPods, CarPlay system and Siri is also on Mac, so you do not drive your smartphone in vain.
Disable all vibration effects
In the "Universal Access" item, there is a button to disable all vibration effects – even for calls. Or you can disable vibration in silent mode.
Here is how to do it:
Go to the main screen of the system settings,
open "Sounds, touch signals."
and disable vibrations in silent mode.
Disable Night Shift
"Night Shift" is a function that changes the screen color to warm colors in order to reduce blue light. When it is on, it seems to consume more power than usual. Night Shift itself is often used at night (after 10 pm, etc.), but you can turn it off if you're interested.
Got to the Control Center or "Settings" → Display and screen brightness → Night Shift.
Lowering the volume
You can save battery power by turning down the volume a little. Turn down the volume with the volume knob on the side of the iPhone.
You can also change the "Ringtone and notification sound," disable the "Keyboard click" and "Lock sound" in the sound and touch sensations of the "Settings" application.
Reduce the time of automatic screen lock
Auto-lock is used to lock the iPhone screen when you don't use it for a certain time. You can set the time after which you want to lock the screen, for example, after 15 seconds of inactivity or more. It is best to choose the shortest available time.
To enable automatic screen lock:
Open Settings → Display and Brightness;
Select Auto-Lock and make your choice.
Avoid battery-draining apps
Your iPhone collects data on how well apps work and how much battery they use.
To get a report on battery usage, open Settings → select Battery.
From there, you will see which apps have used the amount of battery power over the last 24 hours or 10 days.
To prevent all or some applications from doing this in the future:
Open Settings and select General;
Select Content Update;
Click Disable,
or search for the desired app and disable this feature for that app only.
Most of them only work when you launch them, but some types of Facebook, Messenger, … constantly sync with services and drain the device's Battery.
Disable the Game Center
Game Center is not only annoying with its notifications but also wastes battery power. If you're not an avid gamer, disable the feature at the bottom of the iOS settings.