13 Best smartphones to buy in 2021
You want to find the smartphone of your dreams and you have the unlimited budget to afford it? Our guide is here to help you in your choice.
There are many models of high-end smartphones, more or less sophisticated, more or less pretty, and most of them are now compatible with a 5G technology. For those who have an unlimited budget to choose the model that suits them perfectly, there are fewer uncompromising options.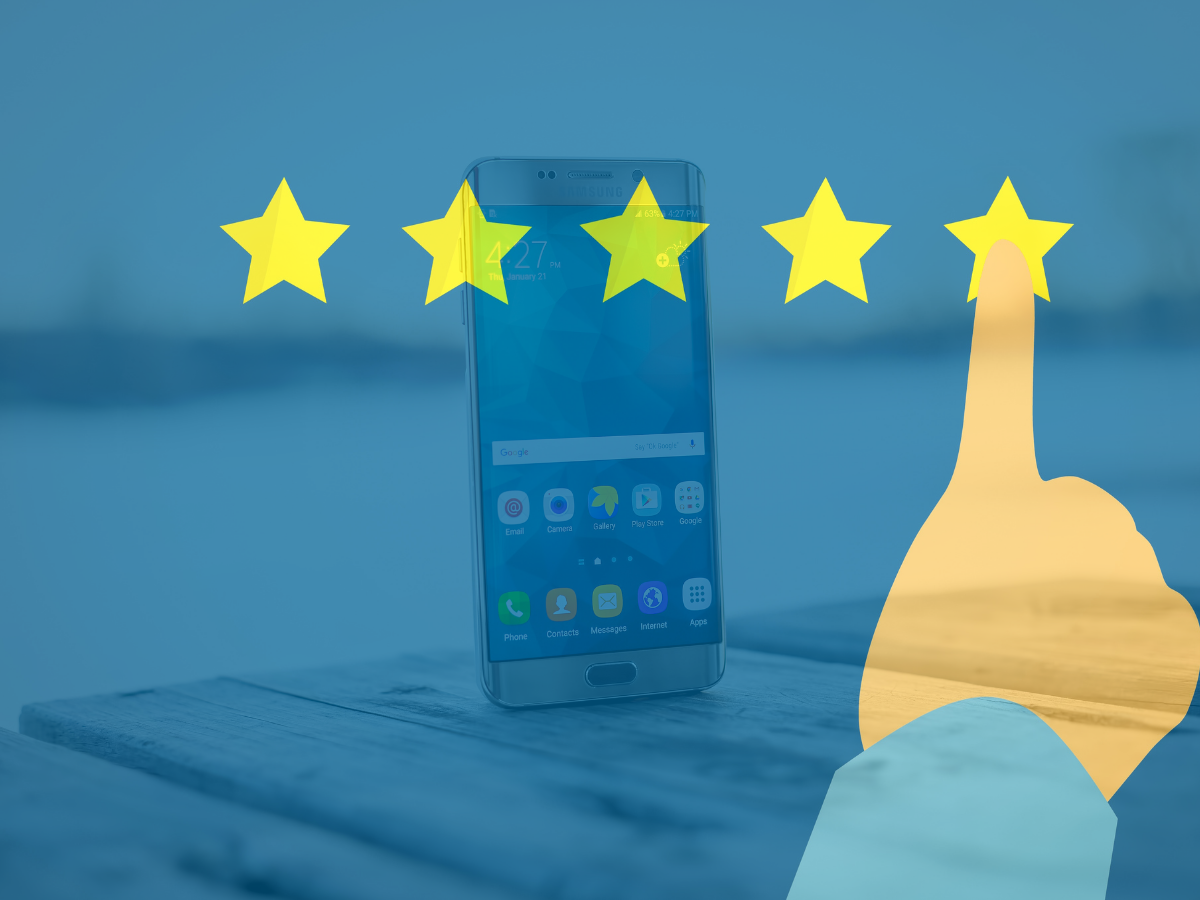 Whether they are high-performance products with refined aesthetics or devices with original features, the phones included in this selection are resolutely part of the premium universe. Called flagships in the jargon, these devices promise to offer a complete and optimal experience with all the best features of the moment. Above all, they show no compromise in terms of both functionality and finish.
Do you want the best for your next phone? Don't go any further, we've chosen for you the best smartphones for 2021.
1. SAMSUNG GALAXY Z FOLD 2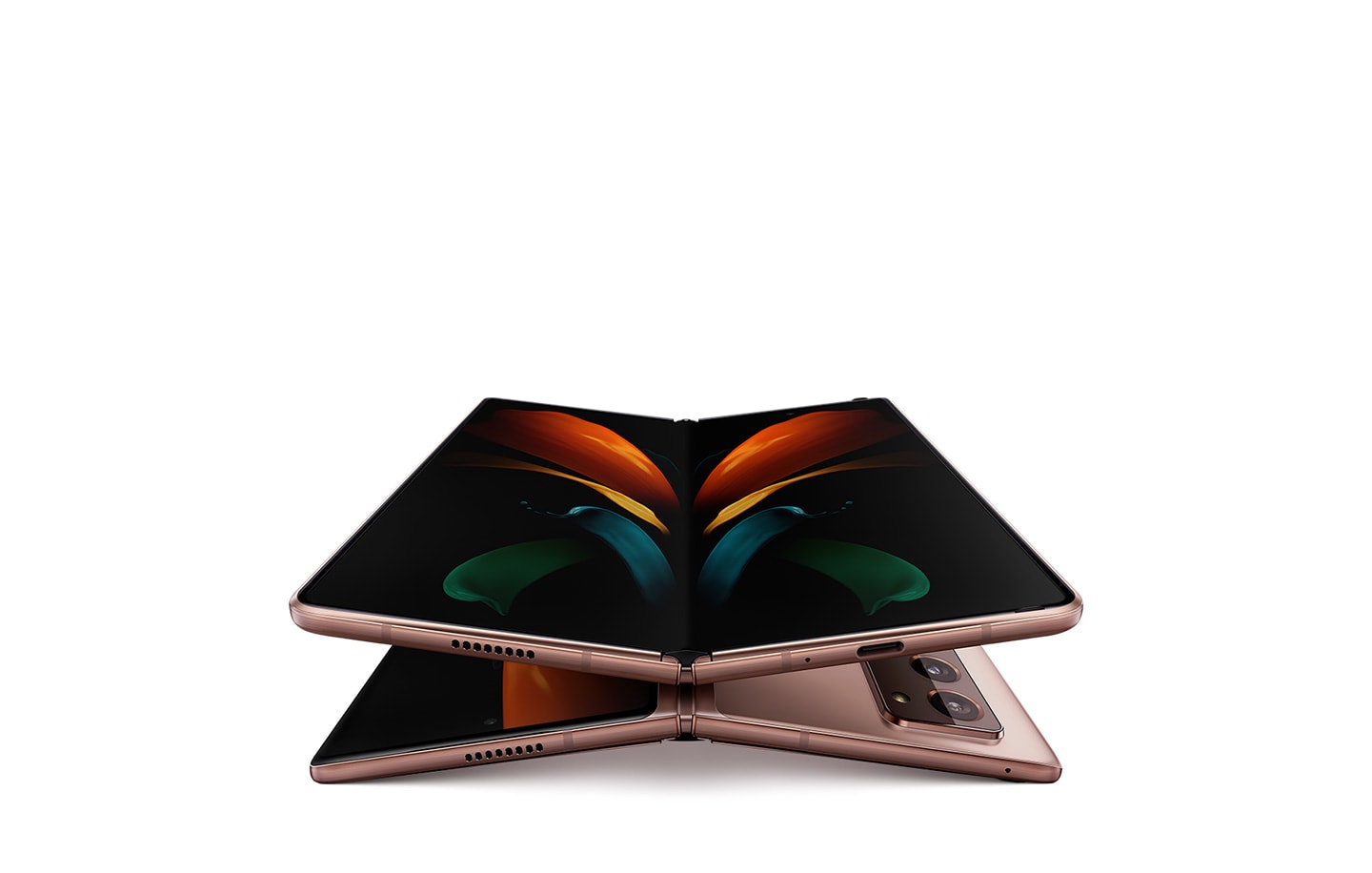 The Samsung Galaxy Z Fold 2, the new foldable smartphone from the Korean firm is offered at around $2000. The smartphone features a 6.2-inch diagonal screen offering all the comfort necessary for one-handed use. Unfolded, it offers a 7.6-inch screen with a refresh rate of 120 Hz.
Galaxy Z Fold 2 features 256GB of storage, Qualcomm's Snapdragon 865+ processor and 12GB of RAM. On the photo side, the manufacturer is banking on 5 photo sensors and rethinking the hinge: This so-called "free-position" is designed so that the user can fold and unfold the smartphone smoothly and according to his or her desires.
Finally, the Galaxy Z Fold 2 is compatible with the 25W wired quick charge, 11W wireless charge and reverse wireless charge.
2. SAMSUNG GALAXY S21 ULTRA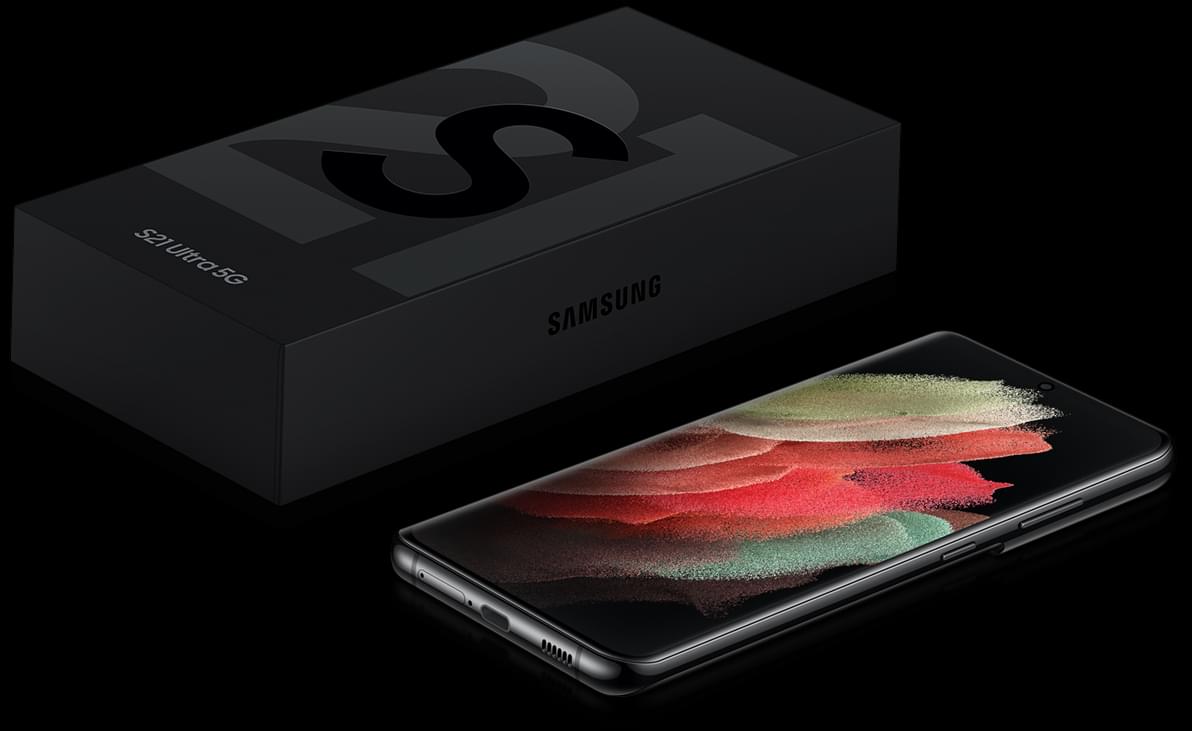 Unsurprisingly, the flagship of the S21 range is included in our selection of the best high-end smartphones. The S21 Ultra is indeed the showcase of what Samsung does best.
It features a large 6.8-inch OLED display with WQHD+ resolution and 120Hz refresh rate. The 120Hz refresh rate is automatically adaptive between 10 and 120 Hz depending on the content. It achieves the difficult balance between maximum smoothness and impact on battery life. Generally speaking, this tile is the new OLED standard meter, both in terms of brightness and color rendering.
The design is still very well thought out, even if the gigantic photo module may raise a few eyebrows. Although comfortable to use, the S21 Ultra is still a big and heavy phone.
Under the hood, Samsung inaugurates its Exynos 2100, the chip offers first-rate performance while remaining reasonable in terms of consumption. We also appreciate the progress made compared to the previous generation. The 5000 mAh is enough to last a day of intense use without any worries.
On the other hand, you'll have to go back to the cash register to take advantage of the 25 W fast charge. Indeed, Samsung follows Apple and sells its flagship without a charger…
Photography is something Samsung rarely disappoints on and the S21 is no exception. The main photo sensor does a great job in all situations, but it is the 3x and 10x optical zooms that impress with their efficiency. The photo software is rich in interesting settings and functions.
While it may not revolutionize the small world of high-end smartphones, the S21 Ultra does better than its predecessor, and it is not far from flawless.
If you haven't changed phones in a while and your budget allows it, you can't do better on Android.
3. APPLE IPHONE 12 PRO MAX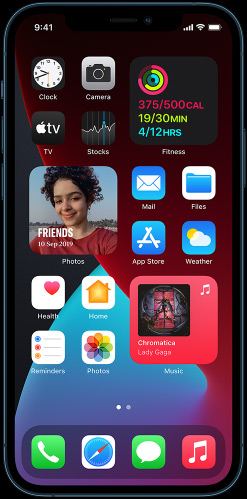 The iPhone family is particularly large this year, but if we had to remember that only one model for the title of best iPhone is the 12 Pro Max. Very slightly larger than last year's model, its new design with even thinner edges allows it to use a 6.9-inch slab. The screen is simply superb, with perfectly calibrated colors and high brightness.
It is even capable of a peak brightness of 1200 lumens, which opens the doors to HDR. On the other hand, unlike the iPad Pro, Apple has not seen fit to use a refresh rate of 120 Hz. Too bad when almost all the competition has jumped the pace …
Internally, the SoC A14, supported by 6 GB of RAM, is working wonders. It is simply the most powerful chip of the moment. It also gains compatibility with 5G, just in time to take advantage of the first compatible packages.
The space provided by the large screen makes it possible to increase the autonomy, which reaches a day and a half. The engineers also took advantage of the opportunity to install an improved photo module. The main sensor remains at 12 MP, but its size has been increased by 50%, resulting in a direct result of significantly improved low-light performance. The whole photo module is also stabilized, a useful improvement in all situations, but which is particularly noticeable when filming in 4K. Without achieving the quality of a GoPro in this respect, the video sequences produced are remarkably stable.
More space means more battery power, and the 12 Pro Max is the most enduring of the siblings, with a day and a half of intense use. If fast charging is still on the menu, Apple no longer provides a charger, so it's up to you to invest in a 20 W block.
Apple has thus signed here an exceptional phone, supported by a high quality software ecosystem. If you want to know more about it, please contact our complete test.
4. SAMSUNG GALAXY NOTE 20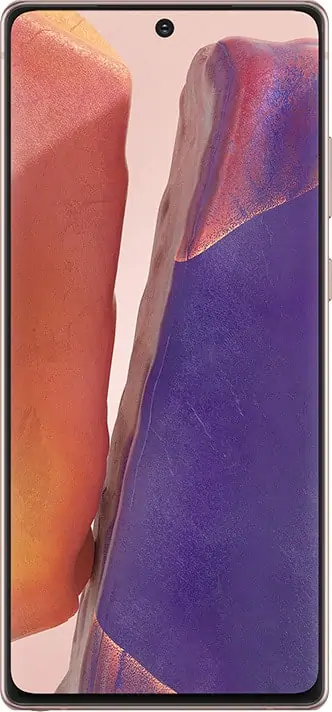 The Samsung Galaxy Note 20 is the new flagship of the South Korean company. It is offered at a starting price of 959 $ for the 4G version and 1059 $ for the 5G compatible variant. The Samsung Galaxy Note 20 is a high-end smartphone that immerses you in the heart of the picture. With a remarkable finish, it perfectly highlights its superb Infinity Super AMOLED 6.7″ screen with Full HD+ resolution of 1080 x 2400.
Galaxy Note 20 highlights:
Its screen
Its new stylus
Its power
5. ASUS ROG PHONE 3

If you want to acquire a smartphone dedicated to gaming, the Asus Rog Phone 3 is for you. Technical specifications include a Qualcomm Snapdragon S865 Plus Octo-Core processor running at 3.1 GHz supported by 1e or 16 GB RAM.
The internal storage part is 512 GB (UFS 3.1), more than enough for most users. The smartphone is equipped with a 6.59 inch AMOLED technology screen, 1080 x 2340 pixels definition, Corning Gorilla Glass 6, 144 Hz refresh rate, 1 ms response time, 25 ms latency time, HD10 and HDR10+ certified and a sound part provided by 2 front speakers with Dirac HD Sound, Qualcomm aptX technology, 4 microphones.
As for autonomy, the terminal has a high capacity battery of 6000 mAh with 30W fast recharge. We also find the following technologies: BT 5.1, GPS, Wi-Fi, NFC, GPS, facial recognition, under-screen fingerprint sensor, ultrasonic sensor for AirTriggers II, USB-C, 3.5 mm jack, and ASUS Aura RGB backlight. All running Android 10 + ROG UI.
6. Galaxy Note 20 Ultra: the most stylized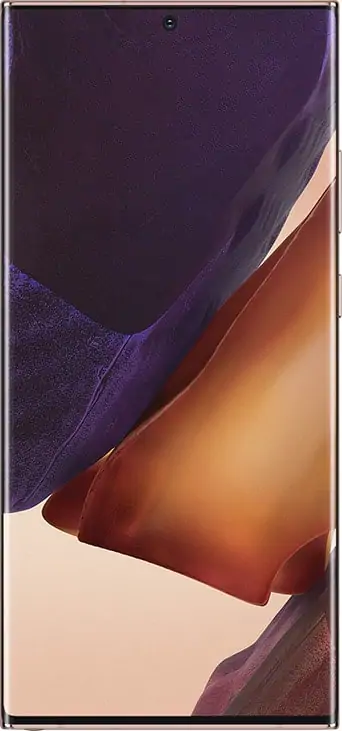 Do we really need to introduce the Galaxy Note 20 Ultra? Samsung continues to bet on a smartphone equipped with a stylus. We either hate or love it. Either way, the Korean brand has done a great job with the Note 20 Ultra. Its resolutely high-end glass design seduces at first glance. The same can't be said of the Note 20, covered with a plastic back, a real disappointment for a smartphone at more than 1000 dollars.
Launched in September 2020, the Galaxy Note 20 Ultra brings together the best of what Samsung has to offer. Very good in all areas (performance, battery life, photo quality, software, fast recharge, and wireless) it still suffers from a serious lack of autonomy. Note also that its dimensions make it a giant model that will require a two-handed use.
Sold for more than 1,000 dollars, the Galaxy Note 20 Ultra is one of the most premium smartphones on the market. With the exception of the folding models that exceed the 2000 dollars mark.
7. Samsung Galaxy A71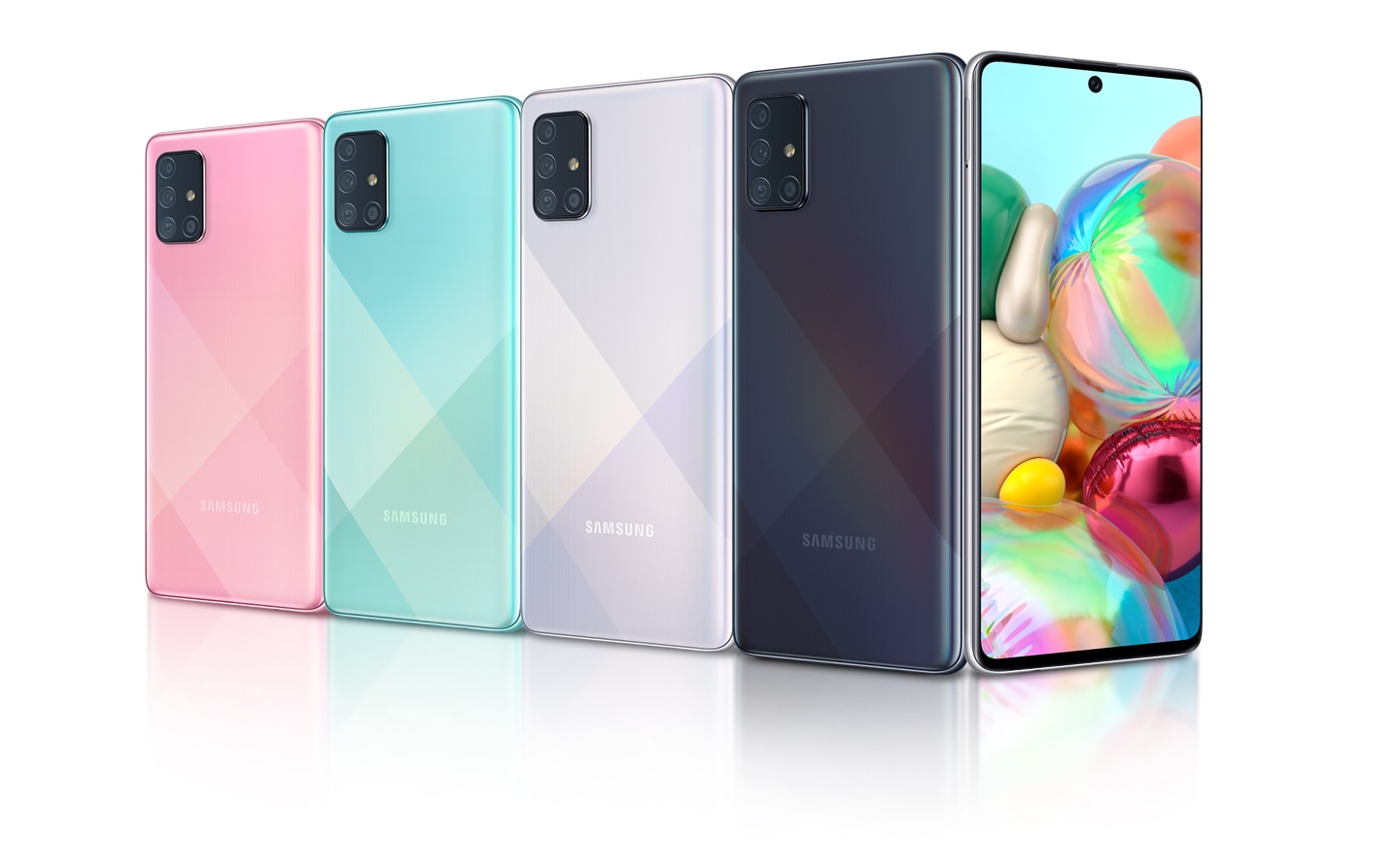 Shocked by Chinese competitors in the mid-range segment, Samsung has completely overhauled its Galaxy A range. After a good year in 2019, the Korean company is back with two new models, including the Galaxy A71.
Samsung seems to have learned from the past and is delivering a particularly attractive, comprehensive and intelligently designed smartphone. Thus, while saving a little money on the chip, the Korean delivers enough power to its Galaxy A71 for intense daily use.
It uses its know-how to integrate a very successful 6.7-inch Super AMOLED Infinity-O (with center punch) display. It's arguably among the best in its segment – and as an excellent compromise in our comparison shopping for a Samsung. Durable, the Galaxy A71 is also compatible with quick charging.
Finally, the A71 comes with a quadruple photo sensor, which is rare on a model sold for less than 500 dollars. And Samsung is still generous since the module is composed of:
a wide angle: 26 mm f/1.8; 64 MP 1/1.7" sensor; PDAF
ultra-wide angle: 12 mm f/2.2; 12 MP sensor
a macro lens: 25 mm f/2.4; 5 MP 1/5" sensor ;
one ToF lens: f/2.2; 5 MP sensor
Finally, only wireless charging and IP certification are missing. Samsung logically reserves these technologies for its premium models. But for around $450, these absences are quickly forgotten. It is therefore probably one of the best Samsung smartphones in in terms of value for money.
8. ONEPLUS 8 PRO
A direct competitor to Samsung's S20 Ultra and Huawei's P40 Pro, the OnePlus 8 Pro is the firm's first 5G-compatible smartphone. It is equipped with the most powerful smart phone processor on the market, the Qualcomm Snapdragon 865, with up to 12 GB of RAM.
On this phone, you will also find the latest technology present on high-quality smartphones in 2021 such as Bluetooth 5.0, fingerprint sensor under the screen, fast recharge… A smartphone with a starting price of 899 $, representing an excellent alternative to more expensive devices.
9. HUAWEI P40 and Huawei P40 Pro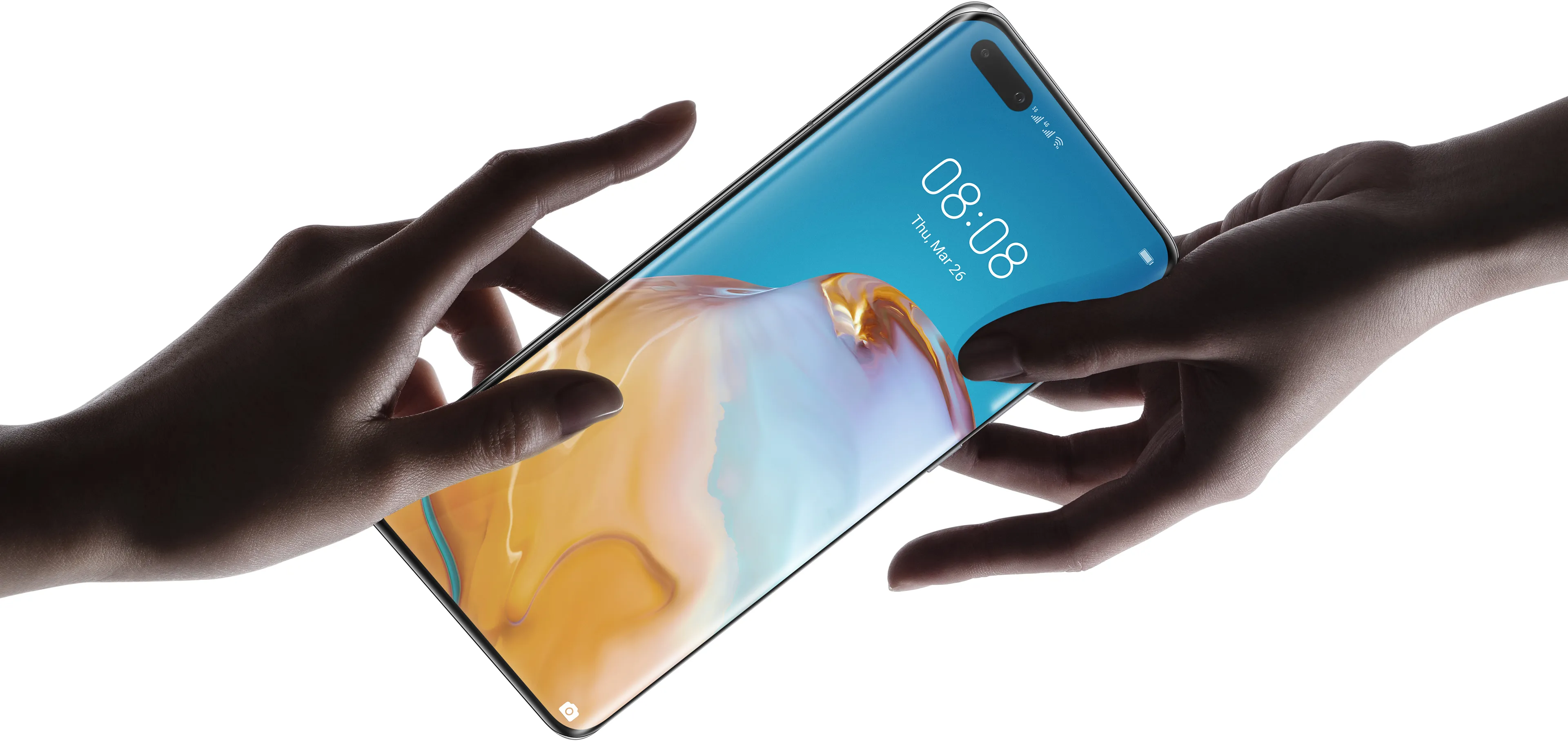 The Huawei P40 smartphone is equipped with a 6.1-inch screen with a resolution of 2,340 x 1,080 pixels, for 422 dpi. Under the hood is the excellent Kirin 990 processor, coupled with 8GB of RAM and 128GB of internal memory (expandable).
Huawei has doubled its efforts, particularly in terms of photography, by integrating a triple photo sensor, consisting of a 16 Mp (F/2.2) module, 52 MP (f/1.9), and a final 8MP (F/2.4) sensor. Its autonomy is entrusted to an amazing battery with a capacity of 3,800 mAh compatible with the 22.5W SuperCharge fast charge.
The Huawei P40 Pro, an even more high-end model than the P40, is the top of the line smartphone at Huawei. The device differs from the standard version in that it has an even better photo part: not three but four photo sensors are available: a 50MP module, f/1.9, a 40MP sensor, f/1.8, a 2MP sensor, f/3.4 and a ToF module.
For the rest, the technical characteristics are almost similar except that its screen is practically 100% borderless. Better battery (capacity of 4,200 mAh), moreover is compatible SuperCharge 40W, and wireless recharge. At the controls, you can find the latest version of Google's operating system, namely Android 10 coupled with the Huawei EMUI 10.1 interface. However, we'll have to do without Google's services and applications.
10. XIAOMI MI 10 PRO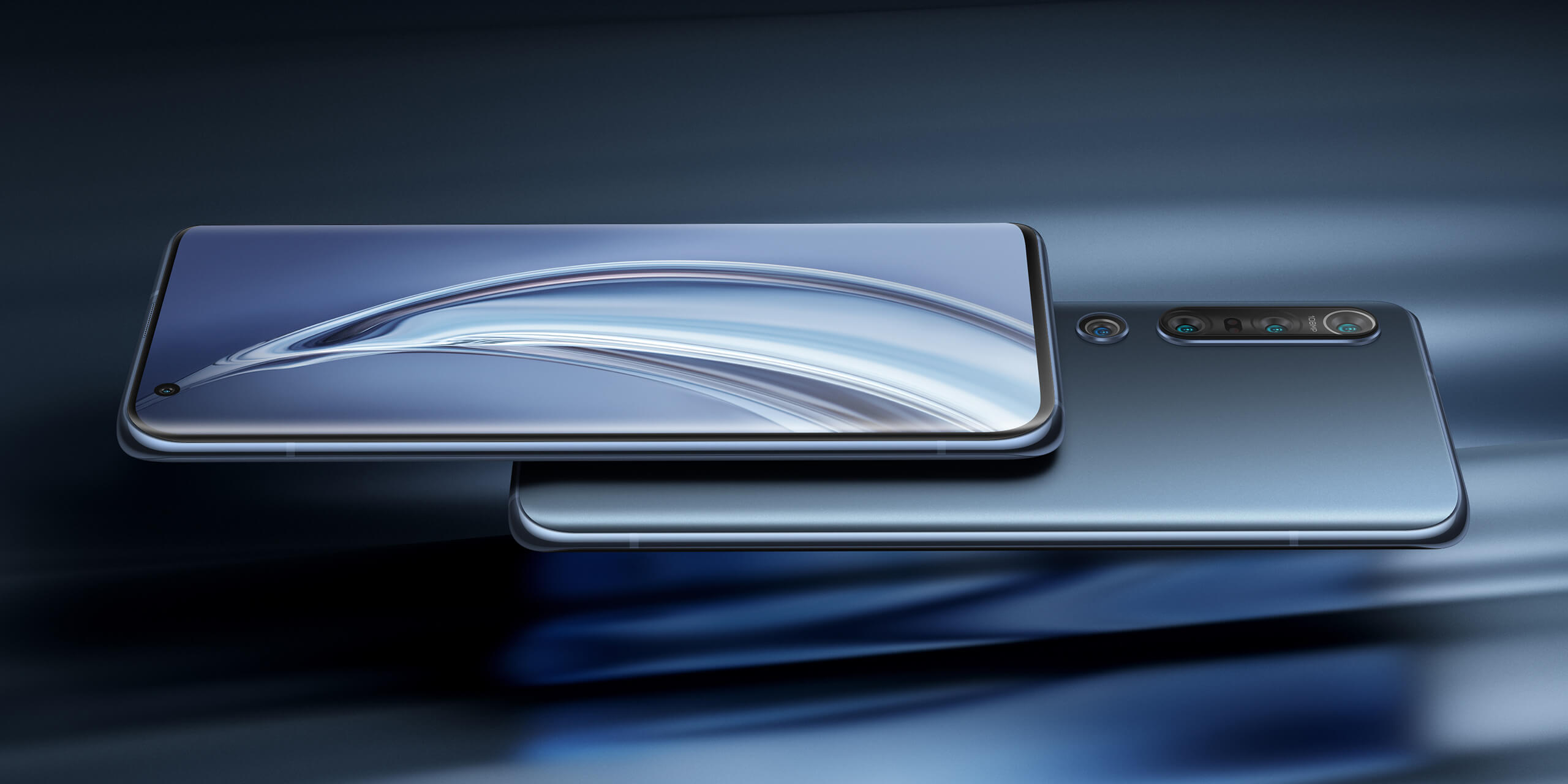 If you're looking for the top of the line, you'll prefer the Xiaomi Mi 10 Pro , even more high-end than the standard variant, but also more expensive by 200 euros. The Qualcomm Snapdragon 865 with 128GB, 256GB or 512GB storage capacity is still available on the Xiaomi Mi 10 Pro. Also the same display, AMOLED FullHD+ 6.67-inch display with a refresh rate of 90 Hz.
Some new features to justify the price difference: a 4500 mAh battery compatible with 45W fast charge and 30W wireless charge, as well as compatibility with 10W reverse wireless charging, allowing accessories to be easily recharged by placing them on the glass back.
11. Google Pixel 5
Screen: 6 Inches ;
Battery: 4000 mAh ;
Storage: 128 GB;
RAM: 8 GB ;
Release date: September 30, 2020.
The Google Pixel 5 smartphone has an excellent camera, a quality screen and a lot of power. Pixel phones not only have excellent hardware, they also have incredible software. They run Android 10, without any overload software. Plus, Google Assistant – the company's voice assistant – is integrated into almost everything. Use your voice to search whatever you want on the web, send text messages, make calls and more.
The New 2021 Google Pixel 5 smartphone features a flexible 6-inch OLED QHD + 537 dpi display, 128 Gb storage and 8GB of Ram. You also get dual-band WiFi (2.4GHz and 5GHz) and Bluetooth 5.0 wireless connectivity. 5G with a USB Type-C port at the bottom is available for charging, with quick charge – a 15-minute charge will give you up to 18 hours of use. Once fully charged, the 4000 mAh battery should last you most of the day and even longer if you activate the power saving mode built into Android. In addition, Android has the best software applications on the market.
12. iPhone 13
The iPhone is one of the most demanding phones on the planet, people are always crazy about Apple products. We've seen a lot of great devices from Apple in the last five years and they were all great to use. Starting with Series 6, they started to adopt a new design and strategy for their smartphones, which ended with the design of the best 2021 iPhone 10 cell phone, with the introduction of a frame less notch screen, a complete creation of the company, and the trend continues with Series 11 and 12.
But the company's new 2021 smartphone is expected to be even more accomplished in terms of design than previous models. It is almost confirmed that the rear of this device will be equipped with a quad camera, while the rest will be equipped with a triple camera. The processing power of the device will be the best ever achieved with its new bionic chipset, which is not so surprising that they are still introducing a beast and an improved processor with their new series of smartphones.
13. Microsoft Surface Duo 2
It was a long-awaited phone from Microsoft, we have been waiting for a foldable phone from Microsoft for many years. The best price-quality 2021 smartphone has been the subject of rumors for so long and not a single exact word was uttered by the company itself until the fourth quarter of 2019, when it announced a device called Microsoft Surface Duo. Finally, in August 2020, it was pre-ordered at a price of about 1500 dollars, which is huge.
In terms of characteristics/specifications, it has a 5.6-inch (1800×1350) AMOLED package; 8.1 inches combined. The best 2021 cell phone is powered by the Snapdragon 855 processor with 6 GB RAM. An 11MP camera (ƒ/2.0) is included with the phone.
So the general specifications are pretty much correct, but now it's time to switch to Microsoft Surface Duo 2, and expectations are again very high for 2021. In terms of specifications and price, nothing is clear on the device yet, but personally, I don't want to see this crappy big-dial design again in their next New Smartphone 2021. The price of 1500 dollars is far too high for a device of this type, but if you're willing to pay that much, it must be priceless.