Try This to Download and Install iOS 10 Beta on iPhone, iPod Touch and iPad
Apple has released its latest version of iOS 10 Beta for iPhone, iPod Touch and iPad. If you prefer to have this on your devices, then you can try them. But before you do so, you must take back-up of your iOS device for the safety of your data. Sometimes it so happens that when you try the beta version, it may result in complete loss of data from your device due to some bugs. Apple launched the iOS 10 beta version entirely free to download.
Compatible Devices
Apple published a list of devices that support iOS 10 Beta version. Just check out the list to find out whether your device supports iOS 10 Beta version. The list includes iPhone 6S, iPhone 6S Plus, iPhone 6, iPhone 6 Plus, iPhone 5, iPhone 5S, iPhone 5C, iPhone SE, iPad Air, iPad Air 2, iPad Pro 12.9 Inch, iPad Pro 9.7 Inch, iPad Mini 2, iPad Mini 3, iPad Mini 4, iPad 4th Generation and iPod Touch 6th Generation.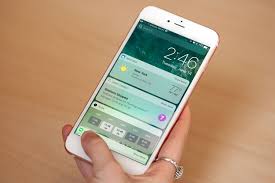 Steps to Download and Install iOS 10 Beta version
Start Safari Browser on any of the devices listed above and Type beta.apple.com/sp/betaprogram
Click on the Blue Sign Up button seen on the website and Sign Up for the Beta program. If you have already registered then just click the Sign In and then enter Apple ID and Password.
There you will be directed to Apple Beta Software Program Agreement. If you want to proceed you have to click on Accept Button.
Now you have to select iOS Tab. Now the background will be turned into blue.
There you can see Get Started Under which you can see the option Enroll your iOS Device, which you have to select.
Now you have to scroll down and select the blue Download Profile Button.
It will open up Install Profile Window, which will allow you to install iOS Beta Software Profile. This can be done by selecting Install Button, which can be seen on the Top Right.
Enter the Passcode if any. Now after reading the Consent Message given by Apple, all you have to do is to click on the Install Button.
After installation, a pop-up message will be displayed to Restart your device to effect the alterations.
After Restarting the device click on Settings>> General>> Software Update.
You can see the iOS 10 Public Beta 1 there. Select Download and Install.
After agreeing the Terms and Conditions, your iOS 10 Beta version will start to download. You may have to charge your device with enough data pack or access any public WiFi. The file showed a size of some 1.6GB.
After completing the download you can install the file by clicking on Install Now
The entire process seems to be long when showed in these steps. But the process is quite simple. Only thing you have to be careful is to have a back-up of your data on the device. It is because the Beta versions of Operating System usually have bugs which will crash your device.
By

Jinnia Gupta Roy

In OS
— 22 Aug, 2016