Steps To Create An Image Of Your Pc Before Proceeding To Windows 10
Windows 10 appears to be the best and most user friendly OS launched by Microsoft till date. Even though if you ever want to return to older version of the Windows, then it will be better to create an 'Image' of your Hard Drive. This might occur when you find it difficult to work in Windows 10 or when you are upgraded from a comfort zone of your working.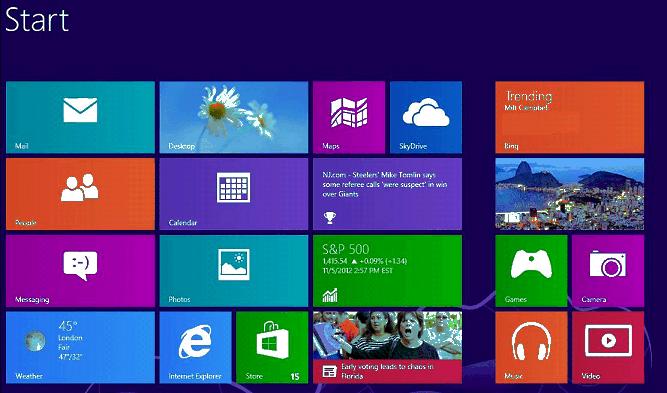 Necessity To Do This..
With the update of your system to Windows 10, the system may be functioning smoothly. But this update could affect the flow of your work. This happens when you didn't find the right alternative of your favorite tool in the attest update or you find it difficult to work with the updated tool in the upgraded version. Another problem will be the need of new drivers when you update to new OS. When it comes to Windows 10 update from previous versions of Windows 7 or 8, you require knowing the steps by which you can restore your PC in a clear and precise manner. This is because you don't want to have any confusion regarding the restoration of your PC.
The only clear way to restore to old version without any hassles id to create an image of the drive. All that you require is a foolproof pre-upgrade copy to rely upon for the restoration of your system. The advantage of such a Drive Image is that it will remain as such or remain unchanged, even if we do upgradation process to the system. It will remain as such even when you format your drives. All you have to do is, when you are done with Windows 10 and do not wish to use it further, select the Drive Image and turn back to your old stage in which your system remained before having the upgrade. Now we will explain the steps to create the Drive Image. It will not take any time or cost you anything and is hassle free.
The User Is Required To Do The Following….
As I mentioned earlier, this process will not cost you anything. All you require is to have free space in your Internal or External Hard Drive to place the Drive Image. Now I will list down the requirements for doing the process:
The primary thing is a PC of course to do the Drive Imaging.
Then you should have a copy of Macrium Reflect Free. If you don't have please don't worry. You can download it from the internet.
Then the most important thing is to have enough free space on your internal or external hard drive to hold the contents of the drive which you would like to image.
A USB storage device with atleast 1GB storage capacity inorder to convert it into a restoration drive.
Certain other points which have to be kept in mind is that we are trying to have a clone of your Windows Drive in new Bootable Drive. Therefore we don't require a fresh storage drive or drive we can format. So you can have the image of Hard Drive as long as your drive has enough free space in it. You can still save some space on your hard drive by compressing the image of hard drive that you want to create. Before going further you should have access to required tools and most importantly, you have to download and install Macrium Reflect Free.
Making Rescue Media
We are doing the process of manipulating system drive. So the user should have Rescue Media to restore the drive appropriately. When required, Good Rescue Media can be relied upon when troubleshooting problems occurs. Macrium can be used to make hassle free Windows Pe-based rescue media tool, which is comprised of Macrium pre-loaded and boot restoration tool. This will create further problems if you didn't proceed with right steps. Correctly setting up and Imaging the Drive including the Restoration are just like the bricks of wall. If they are properly done, this will help the user to have hassle free restoration of the system to previous version or else will create further problems. So care must be given in performing each step.
By

Sajin M S

In OS
— 17 Oct, 2015