Sharing Internet Connection is Easy Using OS X in Mac
Now you are able to distribute your Internet Connection with others by using OS X and this can be enabled by making few settings. With the help of this innovated feature, you are even allowed to set up an improved WiFi hotspot. This all can be done without installing any third party softwares. By following simple steps you can easily share your internet connection with your close allies. This feature is known as Internet Sharing Feature which you can find on your Mac. With the help of this article I would like to explain the steps with the help of which you can find and enable this feature.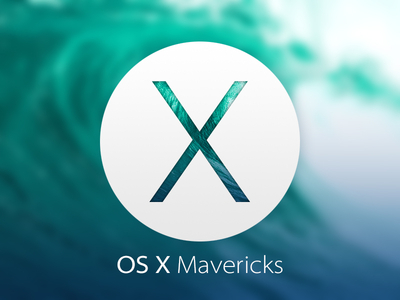 Searching for The Share Internet Feature
The Share Internet Feature is already present in your Mac. So inorder to find the feature, you have to select and open System Preferences. This option can be seen either on the menu on Apple Logo or by tapping cmd+spacebarand finding it with the help of Spotlight. Now you have to tap on Sharing Options. Now you have to see the pane for the list. There you have to click on Internet Sharing. There you are provided with everything for sharing the Internet Connection. There you have to customize Internet Access point, like from where and which device you would like to connect and so on.
Connect Ethernet Connection with WiFi
The wired Internet Connection should be customized as an enhanced WiFi network. This can be done by the following steps. You can find the option of Share your connection from, select Ethernet. After that select WiFi from To computers. After you check the WiFi option, this become selectable. You have to select this and you can configure a WPA2 password for the new network. Alternatively you can also opt for selecting old protection method provided your system doesn't support WPA2. WPA2 is the most secured way to protect your system. This protection is necessary when you are using the network in public places.
After you have finished with all the Settings and Customization, then you have to tap on the check mark to the side of Internet Sharing. Then it will be prompted by a message which says Are you sure you want to turn on Internet sharing. This indicates that you are not able to connect to WiFi connection when your Mac system is used to utilize the wireless card for Internet sharing. If you are required to use WiFi again, then you have to turn-off the WiFi. Now you can connect the network with any device. When tested, it worked smoothly with Android platform without anyissues. The range provided by such connection is extensively high so that you can apply it for the entire house.
Sharing WiFi Connection by the Help of Ethernet
Sometimes you may have access to WiFi network. If you want to share such connection with another gadget, with the help of Ethernet, this is quite easy. You have to select WiFi as connection and Ethernet as the host. Now you have to select Internet Sharing. This enables you to connect and share your internet connection. Connect one edge of the Ethernet cable to the Mac and another edge to whatever device of your choice.
There is Lot More
Now I think you are acquainted with the process. You are also allowed to share the connection with the help of Firewire or USB Cable or even with the help of Bluetooth. If you like to have some extra fun and thrilling experiences, then you can also opt for tethering Android handset with Mac and after that share that connection to WiFi or Firewire or USB
By

Sajin M S

In OS
— 1 Feb, 2016