Google Rolls out Android 5.1.1
Many of the smartphone users were eagerly waiting for updated version of Android version 5.1 especially after it was made available. But for their delight they now get the more updated version of 5.1.1. The first ever lucky device to hit with the roll out is Nexus Player. Google provides download of factory images of the new update with its build number LMY47V. AOSP otherwise called Android Open Source Project has been uploaded with the source code for the new update.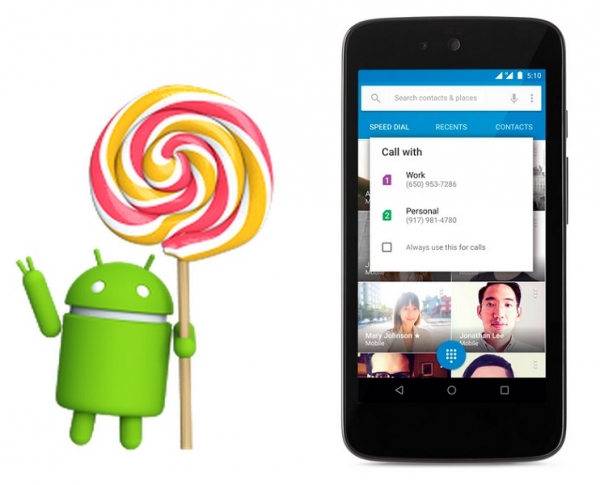 Google also has done like this before. This is not the first time that Nexus devices top the list to receive the updates before it is being made available to other devices. But the surprising fact is that the initial factory images showed up for Nexus Player before it became accessible to any other smartphones or tablets of Nexus. Another funny thing is that Google hasn't announced even Android 5.1 for Nexus 9 till date. They are still operating in the older version of Android 5.0.
But the latest feedback from the smartphone world gives a hope for users of Nexus7 and Nexus 9 that they will get an updated Android 5.1.1 by leaping over Android 5.0. But Google doesn't seem to provide any news regarding its update. They are even reluctant to say the difference that they had made in Android 5.1.1 with respect to its previous version. But Google has declared that apart from fixing certain bugs that existed in earlier version, they haven't made any major changes in the updated version which will be made available soon.
The Google promised that they fixed certain bugs that troubled the Android 5.1 version users. The users expect that the development team behind the update have fixed the problem of memory leak that used to trouble them. Other bug fixes may include camera timeout problem that existed in LG Nexus 5 and Motorola Nexus 6 devices. The update is also said to have solved the prevailing security related issues with the handsets. Another fix of bug is done for remote passthrough feature of the Chromecast. Likewise the Android 5.1.1 features for minor updates only. Google expects that the update would bring betterment to the platform.
As I mentioned earlier certain lucky users may get the latest update overlapping the already rolled out update of Android 5.1. This means certain smartphone running on Android 5.0 may get directly updated to Android 5.1.1. Anyway the roll out has been confirmed with the publication of factory images. The update is expected to be made available on other smartphones soon.
By

Vineesh Nair

In OS
— 22 Apr, 2015