Facilitating Hibernate Mode in Windows 10
When Microsoft introduced its operating system of Windows 8, unlike Windows 7, the power button was absent. In other words the power button was hidden in Windows 8.But this shortcoming was solved when they launched Windows 10. But still users will not be able to find the option for Hibernate their system in the power button. But unlike the previous version, Microsoft allows its users to enable Hibernate feature in Windows 10. With this article I would like to explain the method by which you can enable the Hibernate mode.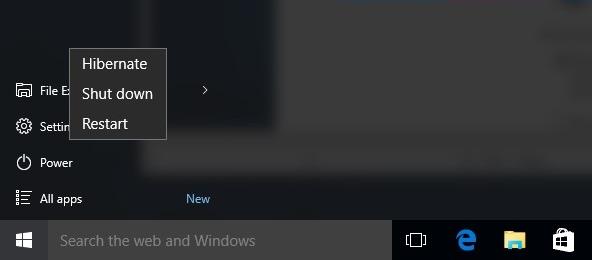 Steps to Enable Hibernate Mode
As I mentioned earlier, the user of Windows 10 will not be able to find the option of Hibernate Mode when they press on Power Button. Inorder to enable the mode you have to first select the search option and enter 'Power Options' in Search Box and tap on the 'Enter Button' on your keyboard. Alternatively you can have the 'Power Options' opened with the help of Cortana – The Digital Assistant in Windows 10, by asking it to open it.After getting the 'Power Options', you have to select it and open it.
On the left of the screen you may find the option, 'Choose What Power Buttons Do'. Tap on the option and select it. If it got selected and opened, next you have to click on the option which says, 'Change settings that are currently unavailable', in that dialog box. There in that dialog box, if scroll the screen down. you may find the option 'Hibernate' in it. It will be under the 'Shutdown Settings'. There you have to check the box that corresponds to 'Hibernate Option'. Then you have the 'Save' the settings that you have altered. After doing all these, when you open the Start Menu for the next time, and when you tap on 'Power Button', you will be able to see the 'Hibernate Option' in it.
Alternate Method
If you want to cut short the process, just click on the keyboard shortcut of 'Alt+F4', which will open a dialog box with the heading of 'Shut down Windows'. There you can see the option of 'Hibernate'. Then you can follow the steps which are given above. In either ways you have the option to enable the 'Hibernate' option and add it to Power Button of your Windows.
So now you don't have to worry if your system doesn't have the option of Hibernate in default. You can have the option added in Power Button by following the simple steps in this article.
By

Sajin M S

In OS
— 8 Oct, 2015