Customizing Cortana – Enabling and Disabling it in Windows 10
Cortana is the official personal digital assistant of user in Windows 10. Cortana will be there to help the user who upgrades themselves to the latest version Windows Operating system. You can enable it as either as voice activated assistant or as keyboard assisted assistant. This digital personal assistant makes sure that you keep up with the appointments, emails and messages on schedule, without any lag. Cortana was originally released along with Windows Phone 8.1. It was called after the Al Character in Halo, which is one of the famous gaming series introduced by Microsoft.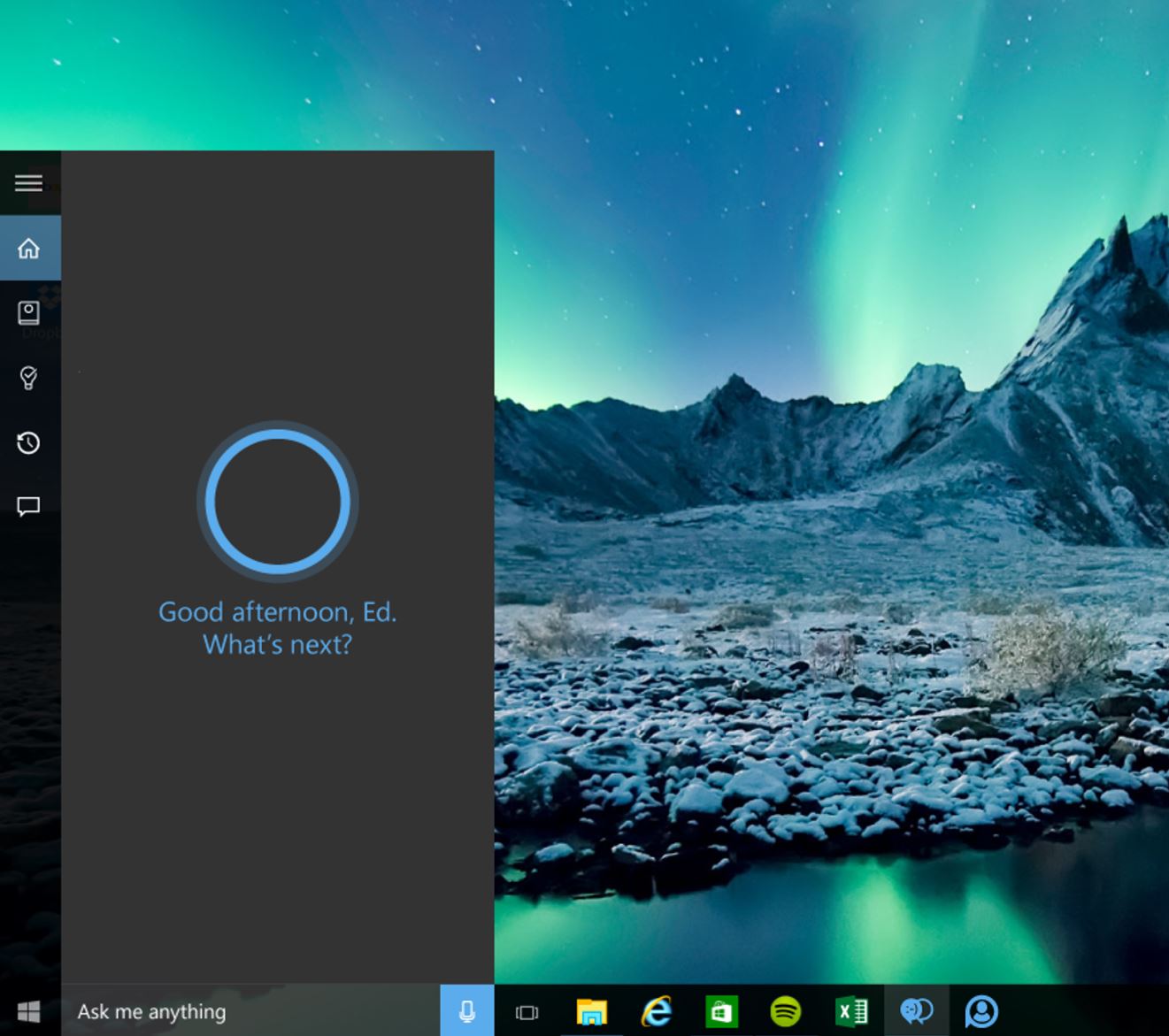 Purpose of Cortana
Cortana is actually designed to ease the work of the user. The work which takes minutes to perform with the help of keyboard and mouse, will take only seconds, when done with the help of Cortana. This happens because the user could give commands through microphone to perform a particular task, if Cortana is enabled. Cortana works so perfect with Windows Phone that Microsoft decided to launch separate apps for iOS and Android handsets also. The functions performed by Cortana can be summed up as – it updates your appointments, reminds you about certain things, writes down messages as you say and send them, browse on anything on we as you command and runs any application as you request for. The best results of Cortana are received when you use it through microphone than using it over keyboard.
How to Set-Up Cortana in Windows 10?
If listening has been enabled for Cortana, then you have to just plug-in your microphone and then select the microphone icon which can be seen in search bar. Then you have to say "Hey Cortana" then say what you have to search for or say your query. For instance you can ask for present time or current date or something like that. But if you want a powerful and resourceful digital assistant then you have to follow the following steps things to make it more efficient.
First of all you have to start by selecting Cortana Search Box, and then wait for its results. You will an option named 'Hamburger' on the top left corner. From there you have to select and open Notebook. This tool permits you to regulate the level of information that Cortana can seek about you. If you allow Cortana to collect more data then, Cortana will function more efficiently for you. Cortana will seek for your name to be entered to communicate with you. You are allowed to give any name by which you want Cortana to communicate with you. This can be done in the option called 'About Me'. In 'Settings' option, you can allow tracking by enabling 'Find Flights and More', which may evaluate your emails and other similar informations.
In Settings you can also alter the phrase to which Cortana responds such that 'Hey Cortana', as usual. You can tutor Cortana in such a way that it either responds to anyone saying the phrase or identify your voice and responds only to you. When the phrase is detected, the application will be automatically opened for your service. You can customize it by providing the details about your interested topics in news or about your favourite TV shows or about your political slant or even about your favourite sports and sports team. Among the pool of informations provided by you, Cortana will seek the right detail for you at the right time. This digital assistant can also be used to find out the distance between certain locations and also enable you to set reminders based on your changing locations. For instance if you are at some place and you put a reminder to take something from that place, then the moment you pass by the place, Cortana will remind you about that.
How to Use Cortana in Unsupported Regions
You can have the benefit of Cortana service even if you are in a place without Cortana Language support. This is possible by enabling the service by altering regional settings. Before that you have to make sure that you have English Language Pack (US) is installed. Suppose if it is not installed then you have do so by, 'Add Language'. This can be done by selecting 'Start' and then select 'Settings'. From there you have to opt 'Time & Language'. There you can find the option of 'Open Region & Language'. From this select region as United States and language as English. Then you have to click on 'Set as Default' to make it always the default setting.
After doing all these, what happens when Cortana fails to understand what you are saying. To solve this you have to select 'Settings>>Time & Language>> Speech'. From there you have to select the option 'Recognize non-native accents for this language'. This option may come in aid when it comes to many international cases. But still Cortana will have problem with regional accents.
Cortana and Unusual Accent
There are certain accents that Cortana fails to understand. Most of the accents that are international can be added to Cortana to some extent. But when it comes to local ones, it will be difficult. But here comes something exciting. You can train Cortana with some local accents of yours. This can be done by selecting 'Notebook >> Settings' and there you can find an option named 'Learn my Voice'. After this you can start talking to Cortana, teach her how you pronounce certain commands and words. Within a few minutes of training Cortana will learn your accent and then you can start interacting with it.
Cortana and Privacy
Cortana has a lot of information about you. But you don't have to worry about that. Whatever information that Cortana is having, they all will be stored in a protected database that is connected to user's OneDrive Cloud. Still if you doubt the security of informations about you, you are allowed to delete them. All you have to do is to select 'Start>> Settings' and from there click on 'Privacy'. There you can see 'Speech, Inking & Typing' and then search for 'Manage Cloud Info'. Then use 'Go to Bing and Manage Personal Info for all your Choices' to alter changes to what Cortana searches for you and retain that. In 'Personalization' tab, the user can Delete his entire list of Favorites and Interests to enhance privacy.
Disable it if you don't want Cortana
If you do not need the assistance of Cortana, you have the option to disable it. This can be done easily by following the following steps. Open Cortana and then select 'Notebook' and there you will find 'Settings'. From Settings you can Switch Off Cortana. Suppose if you feel that you no longer require Cortana Service then you can stop Cortana from collecting details about you. This can be done by selecting 'Start >> Settings >> Privacy >> Speech, Inking & Typing' and then opt for 'Stop getting to know me'. This will prevent Cortana from collecting info about you.
Conclusion
Cortana is one of the most powerful productivity tools from Microsoft till date. When it was made available in Windows Phone 8.1 for the first time, it had only limited functions. But now its functionality has been increased by adding more and more functions to it. It is expected that Microsoft will expand the scope of Cortana by adding up more applications to Cortana. In all means Cortana is a perfect digital assistant available with any OS till this date.
Written By

Sajin M S

Category OS
Updated on May 28, 2016