Apps to Clean-Up your Mac
Have you ever got annoyed of those unwanted files that got piled up in your Mac? Sometimes you even think of the ways to get rid of this mess. Here in this article I would like to introduce you with 3 perfect applications which could help you to get rid of unwanted files in your Apple or Mac or iOS devices. Before I introduce you with the apps, I must say that these apps are not really required by everyone. This is required by those who find it difficult to get rid of this mess somehow.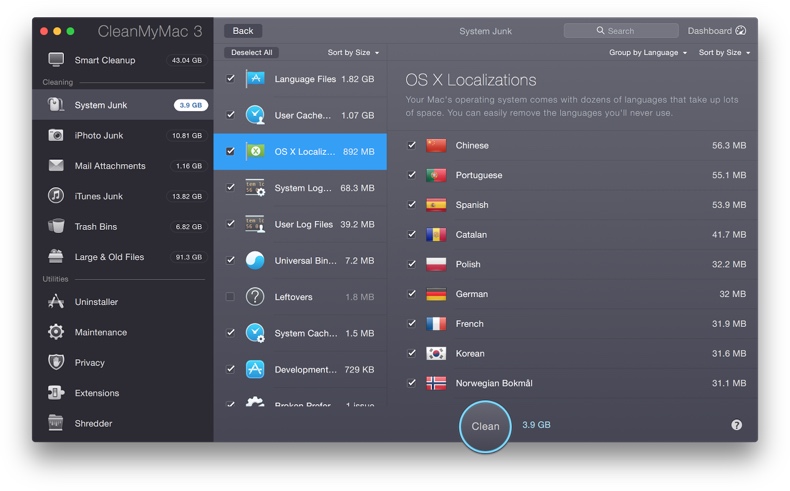 Relevance of these Apps
Some of you even doubt about the relevance of these apps. But I must say that these apps have its own relevance. This is because Macs are famous for leaving a lot of mess in the form of unwanted files, images and folders behind. This happens especially when you delete certain applications or in case of uninstalling certain programs. If you want to locate these unwanted file then you have to wander in Application Support and Cache folders which can be located in Library folder, where you can locate these unwanted files got piled up.
You have to clean these unwanted files and folders from time to time. If they got piled up for over a long period of time then your system will be short in storage.This could even create certain troubles in loading up your device. These files could make your system slower than ever. But this can be cleaned up without any third party help. But if you want something more than just cleaning these files, then the following three apps will definitely come in handy for you. Let us have a look to these apps.
Daisy Disk
This app helps in finding out those unwanted files in your Mac. This provides a record in the form of list naming those unwanted files especially those consumes the space of your disk. This app can conveniently suggest you the methods to get rid of these unwanted files and folders, which in fact, help you to easily get rid of these things simply.
Clear Disk
This app helps in finding out temporary files that consumes the storage space in your disk. Then the app removes those files and folders from your system. They also remove files like redundant system files, unused applications and other temporary files.
App Zapper
App Zapper helps in cleaning up the applications and programs along with their system files. In other words no trace will remain in the system in connection to the uninstalled application or program. All you have to do is to just select the app you want uninstall and sit relaxed. App Zapper will do the rest of the work for you.
Written By

Steven Joseph

Category OS
Updated on Jul 27, 2015