Latest Samsung Notebook 9 is Sleeker than Apple MacBook Air
CES 2016 which is on-going at Las Vegas saw new releases from the smartphone giant Samsung. Samsung has come into the limelight by launching two devices under Notebook 9 series. The first among such is features with a display of 13.3 inches while the second device is loaded with a display of 15.5 inches. These two models have some features in common while some are distinct. Let us find on what grounds they differ and what do they have in common.
Samsung Notebook 9 with 13.3-inched Display
The 13-inched device from Samsung is loaded with a thickness of just 0.5 inches and weighs nearly 1.85 pounds. It is 0.5 pounds lighter than the current MacBook Air from Apple.As mentioned above this variant of Samsung is loaded with a display that measure 13.3 inches edge to edge.  This display is having a resolution of 1920*1080 pixels. You may have the misconception that since the device is light and slim, it is encased with poor plastic case. But you are thoroughly wrong. Its case is made of magnesium which is highly durable. This 13-inched laptop is loaded with 1.5mm travel on keys. This laptop is loaded with a battery capacity of 30Wh. But nothing has been revealed regarding the battery support.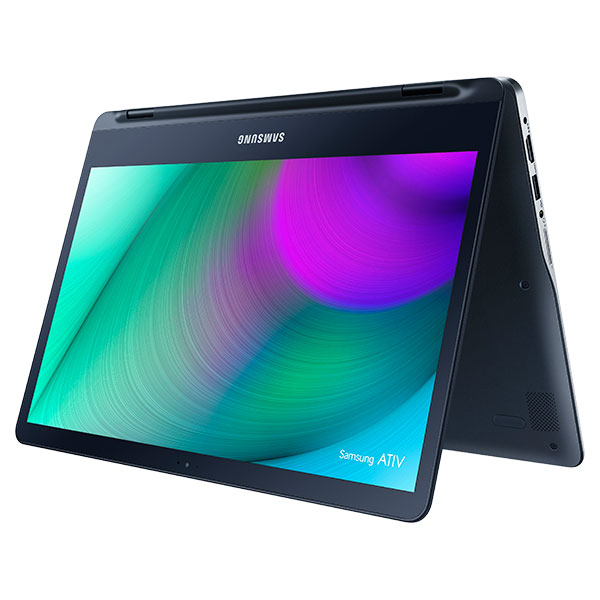 Samsung Notebook 9 with 15.5-inched Display
Samsung also launched 15.5-inched version of Notebook 9.The display is loaded with a screen resolution of 1920*1080 pixels. This variant features an extra slim bezel and weighs nearly 2.84 poundsalong with the latest feature of fast charging technology. This would help to recharge the laptop in a matter of minutes to use it again. With the help of 39Wh battery capacity, company claims that 15-inched device would last for the day long.
Common Feature of 13-inched and 15-inched Laptops
Both variants of Samsung Notebook 9 is packed with 6th Generation Core i7 Skylake processor from Intel. This processor is loaded with a RAM of 8GB. The SSD storage in the device provides for 256GB saving with the help of SSD Storage option. These devices are loaded with 1800 hinges, which can be laid flat on the surface like a sheet. Another feature loaded in this device is the Samsung Link v2.0, which will permit the user to share files wirelessly among the laptop and from smartphones also. Also another connecting option named Samsung SideSync will help you have access of Samsung Galaxy on either of the models. With the fast recharging method named Samsung Proprietary Technology, the batteries can be charged to full within a time period of two and a half hours. The display in the 2 variants provides 4K resolution effect. This new device is packed with USB-C, which enables data transfer at 5Gbps.
Pricing and Availability
Both these variants will be available either silver or with modern pink colour. But no information has been revealed regarding its pricing and exact availability date. But these models are expected to market by the earlier quarter of 2016.
By

Sajin M S

In Laptops
— 19 Jan, 2016