Dell Launched new Alienware 13 with Improved OLED Screen
Alienware 13 from Dell is categorized as gaming laptop. Technically called Ultra Street Fighter IV, the device is launched at CES 2016 with an improved OLED screen. The OLED display can show images with much more clarity and crispy. Since Alienware series are categorized as gaming laptop, OLED display adds to the beauty of the device. Alienware gaming series isn't cheap but the CES evaluators have certified that it would worth every penny that you pay. Let us have a glance on the features of this gaming laptop.
Design and Display
The new OLED powered display brings out the best in the gaming laptop. OLED display is far better than the usual LCD display. This display guarantees crispiness and clarity for the images that is being displayed on the screen. There were many laptops launched with OLED display, but none of them were gaming laptops. With OLED display, the need for backlighting stands out. Also the time for display refresh shortens to 1milli sec from that of 16 milli sec.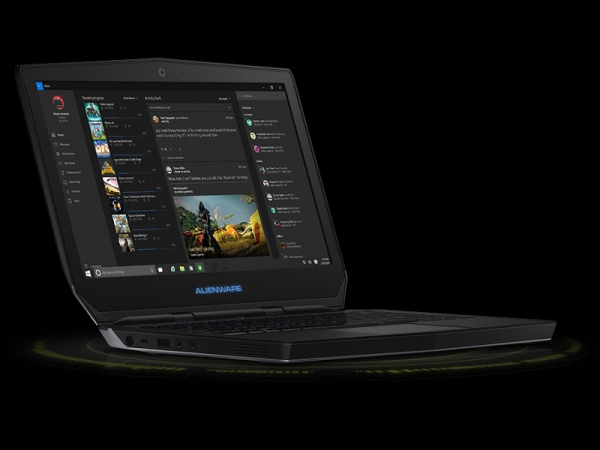 Earlier versions of Alienware 13 were launched in Black colour. But with this model onwards, this model has been launched with an additional red skin also. Actually this model was highlighted at CES 2016. Even the grills and speakers also highlighted in the red skin. The graphics supported by the laptop display also stands out distinctly with elegant black and clarity.
Processor and Storage
Like every gaming laptop, Alienware 13 also features a powerful processor. It is loaded with Intel Core i7-6500U processor loaded with 16GB RAM. This processor is supported by extra graphics by Nvidia GeForce GTX 960M with 4GB VRAM. With the help of this advanced graphics, this processor can load any high-end games without any processing lag. The processor supported by high end graphics seem to have catched every at CES 2016.
Pricing and Availability
Dell declared that their new Alienware model is named as Ultra Street Fighter IV. As the name says, this is really an ultra-fighter loaded with better display supported by powerful processor. The officials declared that their new device will be tagged with a price of $1499. They also declared that this device will be showcased at shops by April.
By

Sajin M S

In Laptops
— 21 Jan, 2016