Acer adorns Aspire V 17 Nitro gaming laptops with Intel Real Sense 3D camera
Acer announced the release of its newest version of Aspire range of laptops, Aspire V 17 Nitro with Intel Real Sense 3D camera at CES floor this week. The fundamental highlight of this new notebook PC is that it comes with Intel Real Sense 3D camera. The users can make use of its capability of sensing motion and ability of understanding and responding to the natural movement in three dimensions which facilitates the interaction with games or navigation through web pages and other applications without any physical contact with the notebook's keyboard or mouse. According to Jerry Kao, the president of Acer Notebook Business Group, the newly added 3D camera is aimed at serving unlimited potential in professional and consumer levels. It is expected to satisfy both the business requirements that include 3D modeling, mapping and architectural design and the most popular consumer uses will likely include augmented reality gaming, and simple PC navigation and control. The integration of Intel's Real Sense 3D camera is expected to be revolutionary enhancement which can change the way user interacts with your computer.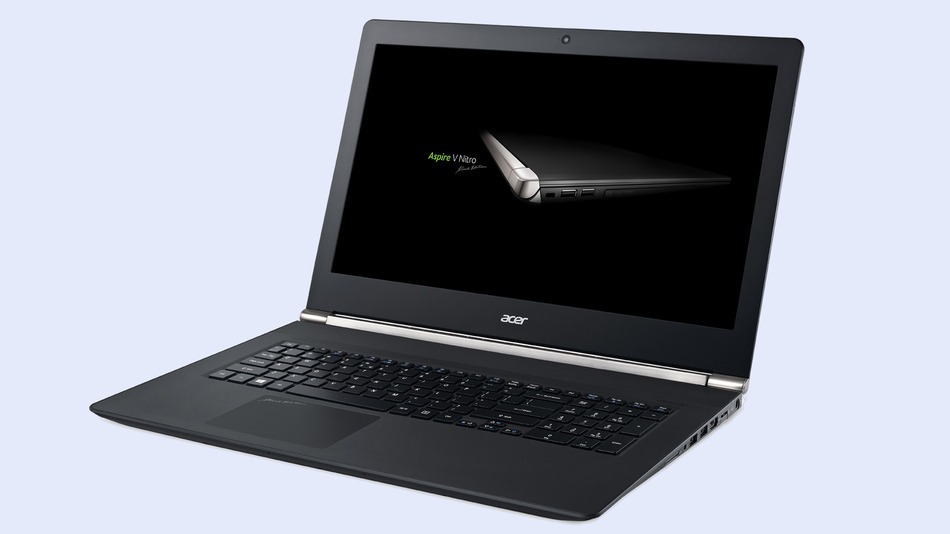 The Intel Real Sense 3D camera consists of a usual camera, an infrared camera with an infrared laser projector. The infrared light that get rebound from the objects in front of it are detected by this system. Intel Real Sense motion-tracking software will take up this visual data to create an interface which doesn't need any physical contacts and can respond to hand and head movements or even facial expressions. The   Nitro notebook comes packed with exciting applications like 3DMe for 3D scanning, 3D model generation and printing on a 3D printer or sharing on social media.
The lustrous and classy Acer Aspire V 17 Nitro notebook PC features in Lightning fast processing with the fourth-generation Intel Core i7-4710HQ quad-core  processor, cutting-edge graphics with  NVIDIA GeForce GTX 860M GPU  with up to 4GB DDR5 VRAM, high speed with128GB or 256GB solid state drives and up to 1TB of hard disk storage, four built-in speakers with Dolby Digital Plus Home Theater  to provide powerful quality audio, a big  17.3-inch screen displays with  IPS technology and 1,920 x 1,080 full HD resolution and fast and reliable Internet connections with 802.11ac wireless specification and dual wireless antennas supporting  2.4GHz and 5GH frequencies.
Acer promises that Aspire V 17 Nitro series of notebooks featuring the Intel Real Sense 3D camera will be available worldwide from January. The company doesn't have decided the prices yet.
By

Nivin JS

In Laptops
— 5 Jan, 2015