WhatsApp Provides for Protection of Personal Data with New End to End Encryption
Security of data is a much discussed issue in the present digital world. Even if we do everything to protect our personal data from hacking, hackers do their best to decrypt them. We often see in news that hackers often decrypt the passwords set by various major banks and transfer funds. Some of them grab information from personal emails and publish them over internet. Hackers are so vulnerable that they can sneak into our personal laptops, smartphone and tablets and grab informations from it. So it is essential that we should have a protective system to lock-down our personal chats even in social media networking.
End-to-End Encryption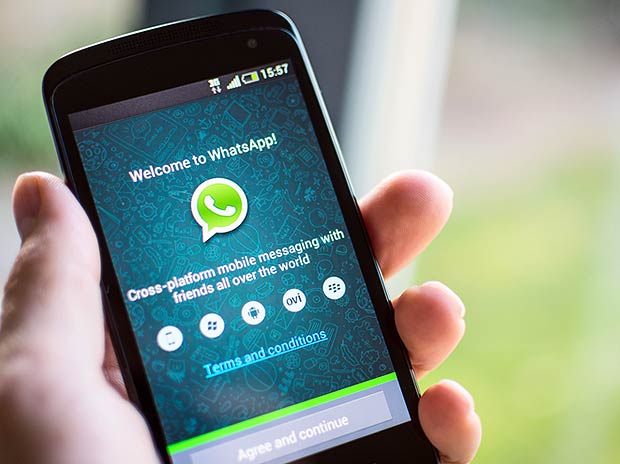 Security of data is always the primary concern of WhatsApp. This newly introduced End-to-End Encryption makes security of data possible. With the introduction of this update every message, image, video, other files and voice message that you send will be encrypted by default both at sender's end as well as receiver's end. In short the message will be seen only by the persons involved in the conversation and not visible or accessed by any third person. This End-to-End Encryption is applicable also for group chats also.
The only thing that you have to do is to update to the latest version of WhatsApp. The latest update is published over Playstore, from which existed users are allowed to download. Those who install WhatsApp for the first can get it as default feature when they install the application.
Verify Security Code
Each chats will have a unique security code which will be used to verify that your calls and messages are End-to-End Encrypted. This verification process can be customized as it just a method to make sure that the messages handled are End-to-End Encrypted. You are able to see this verification code in contact info or group info. This code can be seen both as QR code as well as 60-digit number. You can verify whether a chat is end-to-end encrypted just by following the below given steps:
Tap and Open the chat.
Now click on the name or group to open contact info or group info.
Now tap on Encryption to see the QR code and also the 60-digit number.
If your friend is with then you scan the QR Code and compare it with the 60-digit number. If both are same then you can see a green checkmark. If they match with each other, then you can confirm that no one is interfering your conversation.
If you do not have your friend with you, then you can send him the 60-digit number using Share Button, with the help of SMS, email or likewise.
Merits
End-to-End Encryption prevents any cyber hacker from hacking the relevant chat messages that are shared between two persons. This could ultimately secure your personal data from leaking out. The most important feature is that even WhatsApp technicians cannot decrypt the message that they handle. The officials of WhatsApp conveyed that they introduced this encryption feature inorder to secure their subscriber's digital information and communication more effectively.
Flaws
Most of the country's secret agencies will be against this move made by WhatsApp. This End-to-End Encryption makes them impossible to track messages send via WhatsApp. This could make the security of a nation vulnerable. So WhatsApp has to face them before coming up with this update. Many can use this extensive feature to threat other nation's interests.
By

Arun S

In Apps
— 10 Apr, 2016