WeChat For Blackberry 10 Announced
INTRODUCTION
It was only a few days back when people were expecting that the Blackberry 10 will soon come in with enhanced Wechat messenger app in built in it. Thus, finally three days ago the official announcement from the Wechat officials and also from the crew of Blackberry confirmed that the Wechat messenger application is available for download and use through the Blackberry 10. It can be rightly said; through this podium that Wechat team has escalated new heights and is going bigger and bigger. Previously the Wechat has tasted their phenomenal success with Android and iPhone. So let us check out how it performs with Blackberry.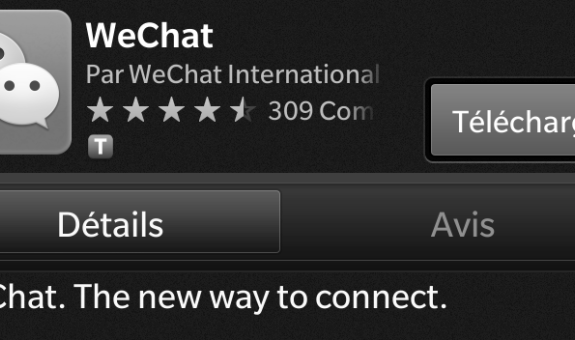 NEWS
Earlier on 16th of July there was a survey held where in the people have asked and put forward their wish list of applications that the users wanted in the Blackberry 10. In that wish list, along with viber, snap chat and line naver, the WeChat application also was of the high demands of the people. Among most of the native chat applications that were making round, most of them failed with their limitation in the beta testing. But the WeChat officials confirmed of the news of their availability at any time in Blackberry 10.
WeChat ROLES OUT
Finally winning the battle against all the native chat messaging applications, Wechat finally smoothes its root to Blackberry 10. It has been stated that this WeChtat cross messaging platform application will be available for download through Blackberry smart phones in versions Q10, Z10 and also in Q5. Likewise its other competitors in this genre, the WEChat will be available as integrated through the HUB notification pointers.
THE ADVANTAGES OF WeChat OVER OTHER CROSS PLATFORM MESSENGERS
• A great application that can be hosted at home, office, business or even when is alone and appreciates a healthy chatting between unknown people.
• The WhatsApp application has the facility to make in money and to get in the best of the news on the certain alley that you would prefer to be interested in.
• If you are bored with the limited availability of SMS applications then switching to WeChat messenger where in you can get MMS and video calling facilities also to make your communication livelier and happening.
• There are a lot of flexibility that one can enjoy through the WeChat messenger application which can always keep one engaged like sharing, recording, video calling ,commenting and likewise.
• The application of WeChat comes in with a strong base of platform compatibility, which is a common bug in most of the cross messaging platform applications that are available in the stores.
FEAUTRES
If you are stilling wondering about how much reliable or what is the exact number of people who are using the WeChat application, then you have an answer for this too. The application runs on almost all the different operating systems that are making it big in the new at present. Be it the Windows 8, iPhone, Symbian, android or even the latest to include Blackberry. The total number of members under WeChat at present is more than the population of Asia, as it has crossed 300 millions. In the market of cross platform messenger application the only probable competitor to WeChat at present is chat messenger, Whatsapp. Though almost similar in basic functions, but still in the modifications the WeChat stands above par at this present time. So, let us look at what made it so popular.
• Video Calling : It has simple and classical video calling facility where in you just need to select the plus button and the video enabled calling facility will turn on to take its role. It is quite similar to that of the normal calling through cell phones.
• Moments: If you have come across some important or special moment that you wish or feel to share with your closed group then you can share it through the moments button on WeChat.
• Voice Chat: The voice chat function can be done successfully in the send to message section by clicking "hold to talk" and after telling in your required sentence you can release on the "hold to talk" which will send the required voice message successfully.
• Emoticons: There is a huge bucket of emoji, that is available in emoticons but apart from that one can easily download emoticons from web and use them in WeChat or can upload their personal photo album also.
FINAL VERDICT
The WeChat application through Blackberry can also be used for social connections and can be available in four different languages apart from the global English language. Though the application will be available globally but it is limited to only Q10 users using OS 10.1. Thus, the real test will come when there will be more versions in use.
By

Rinoy

In Apps
— 21 Jul, 2013