Top 10 Android Apps-November 2014
Last month we haven't seen many great app launches from top developers of the Google Play Store which is quite usual during this winter time. Still there are some exciting apps that can be very handy to the Android users all around the world. Let's go through the list of top apps released on the month of November.
App type: Free
Developer: Samsung Electronics Co. Ltd
Category: Entertainment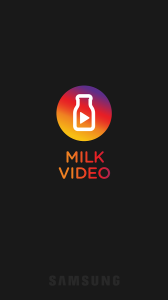 Samsung Milk Video is the successor of the Samsung's successful app Milk. This app is for your favorite video streaming which is only available for selected Samsung devices. The app is able to stream videos according to your taste and the user can even create their own channel to post their videos. The app works exactly like a Youtube app  and is specially dedicated to the Samsung users. The app has got a very unique user interface with flawless performance. Most of the videos are short and is suitable for all type of phone users. You can register your account using a Facebook id. Better updates in future will make it a good alternative to popular Youtube apps for  Samsung users.
Rating: 3.9/5.0
Downloads: 100,000 – 500,000
App type: Free
Developer: Spreaker, Inc.
Category: Music & Audio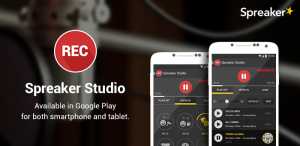 Spreaker Studio is actually an excellent innovative app that make your device act as a podcast.  It allows user to literally broadcast their favorite songs and audios through the app just like a radio studio. You can even add and include available sound effects with your tracks. Certainly the user can share whatever he broadcasted using the popular social networking sites like Facebook, Twitter etc. A huge fan base can be thus formed and even real time chatting is possible with them. Not only you can act as a radio jockey but also citizen reporter. A good audio blog with lot of followers in no time if you perform well.
Rating: 4.5/5.0
Downloads: 100,000 – 500,000
App type: Free
Developer: Facebook
Category: Social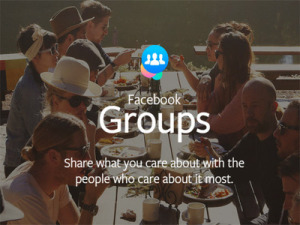 Facebook group app is especially dedicated to all fellow Facebook group lovers. The main concept of this app is to view all your groups at one place. It is always a hard task visit all the groups you have joined in using the existing Facebook app. This app is the exact solution to this inconvenience. Using this app, the Facebook user can create new groups with ease. Sharing photos, videos and information are easier like never before. Facebook users can also find different groups apt them and can join them. This app is just a perfect add-on for all Facebook users.
Rating: 4.0/5.0
Downloads: 100,000 – 500,000
App type: Free
Developer: Microsoft Corporation
Category: Social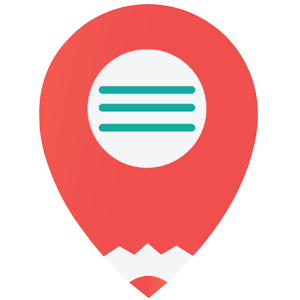 Journey and Notes is one brilliant idea from the Microsoft for the travelers around the world. This app is a part of Microsoft's Garage project to link people with identical interests. The app is based on one concept called origin and destination. User only needs to provide the source and destination details and will be amused see travelers around the world made the same endeavor. You can find people around you with the similar interests and enthusiasm. You don't have to go elsewhere for a perfect travel companion. Unforgettable journeys is now your right with this app. Every single log you make on this app is going to be helpful for fellow travelers around you. Whatever your preference is don't worry about the result. This app has the potential to bring it to you.
Rating: 3.5/5.0
Downloads: 5000-10,000
App type: Free
Developer: Tekmeld
Category: Social
Castround is a utility app for the Twitter users. Are you worried about the small follower base that you have got? Then this app is for you. The app actually let the user to know about local and global trends in Twitter. It provides a sample tweet based those trends to the user. Thus user will have a basic idea on what to tweet and how to standardize them. This is surely going to help the user in long run. This app gives another dimension to the Twitter. You can also create your favorite location list and can concentrate on tweets and trends of a particular area. The app has already become favorites of many Twitter users as it is very serviceable.
Rating: 4.0/5.0
Downloads: 1000-5000
Cleaner – Speed Booster Pro
App type: Paid(US$0.99)
Developer: IGNIS AMERICA, INC
Category: Tools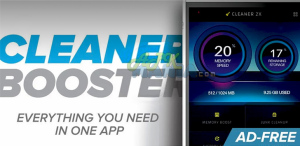 There are thousands of Speed booster apps available in the Google Play Store with variety of functionalities. But what makes this app better is its reasonable price. This app comes with some excellent features and not so costly as well. The app has already proved to be an efficient one and could solve every headaches of a common Android user. The app is completely Ad-Free and comes with a 7 in 1 tool box consist of some efficient utilities.
Memory Cleaner: Kills inactive apps and recover memory for your future use with one touch. Displays current memory usage and reduces battery drain.
Cache Cleaner: Simple erase all cache details with ease.
Game Speed Booster: Optimize your phone to play games and improve the efficiency of gameplay by 20% as claimed by the company
Search History Cleaner: You don't have to open all browser history. The app lets you to clear all the Search related details of all browsers installed in the device within no time.
Call & SMS cleaner: You can filter and delete all the unwanted messages and can erase old call logs.
App Uninstaller: With a better user interface, This tool works better and faster than the default Android Uninstaller.
Game Booster Widget: Game Booster shortcut is placed on the Home widget to access it easily while you enjoy games.
Rating: 4.5/5.0
Downloads: 1000-5000
News360: Personalized News
App type: Free
Developer: News360
Category: News and Magazines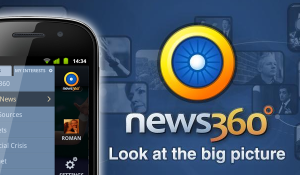 If you don't like to read all the craps found on the internet and you are looking for a personalized news reader. Here you go! News360 is one personalized news app which provides you what you like. Now you can read only what is relevant to you. You can use your accounts of Twitter, Facebook etc. to add the interests to this app and thus only news related to your likes will reach be there only. The app is full of quality images and texts that will make your day. It is a collection of news from all the major news sites around the world. You can also rely on the GPS technology to get the local news.
Rating: 4.5/5.0
Downloads: 500,000 – 1,000,000
 App type: Free
Developer: Euphrates Media
Category: Lifestyle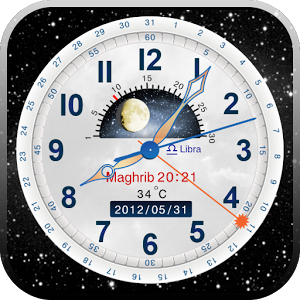 Clockwise Timepiece is one great widget for the Android users. This widget consists of some aesthetically brilliant clock themes that can revitalize your boring smartphone homepage. It also comes with the accurate details like local temperature, Lunar calendar, Zodiac positions of the moon etc. It is a wonderful ad-on and is absolutely free of cost. One of the most attractive factor of this app is the beautiful analog clock with local time zones available. It also supports digital calendar format of Gregorian, Solar Hijri or Lunar Hijri calendars which is completely different from the apps based on modern calendar. People look for dynamic homepage and variety features will love this app.
Rating: 4.0/5.0
Downloads: 100,000 – 500,000
Yummly Recipes & Recipe Box
App type: Free
Developer: Yummly
Category: Lifestyle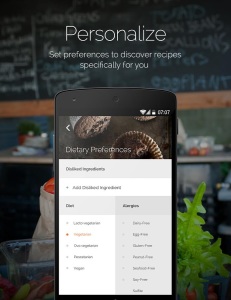 Yummly app is dedicated to all professional and Amateur chefs around the world. This app is the plethora of delicious recipes. This app acts as a recipe search engine which provides variety of recipe details from major food sites you love. It can provide millions of recipes from different regions of the world. You will get graphical representation of different ingredients included in every recipe as well. You can try these at home with the help of your smartphone or tablet. You will also get tips and methods to follow while cooking. Collection of your favorite recipes are also brings happiness to the cooking hobbyists. This app is a complete encyclopedia of food and recipes and is already a big hit among the enthusiastic.
Rating: 4.5/5.0
Downloads: 100,000 – 500,000
App type: Free
Developer: Microsoft Coporation
Category: Photography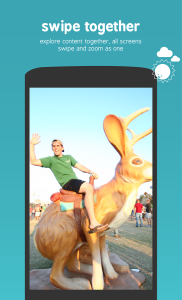 Microsoft Xim is a revolutionary product meant for image sharing. This app has some unique features that can be used to share pics with your friends easily. You don't have to hang around one screen at a time to see a pic. Instead images added to Xim will be available on all screens simultaneously as slides. All of your friends added to the Xim can view and comment on those pictures. They can save the image when needed. Anyone in the Xim can advance the show, or pan and zoom to see that special detail. Unfortunately Xim only supports limited web browser right now and this will be resolved sooner.
Rating: 4.0/5.0
Downloads: 10,000-50,000
By

Nivin JS

In Apps
— 9 Dec, 2014