Microsoft Released 'Movie Creator' Beta App for Windows Lumia Phones and Tablets
If you are looking for a reason to buy windows phones then you have one more. Microsoft has released their new video editing app after a long wait. Many of the windows users are aware of the PC version of Windows movie maker. You will not forget same old software that worked well for the amateur video editors before the smartphone era. Now you have the real successor for the Movie maker named as Movie Creator which is a Windows based app. The beta version of the same is available in the Windows store for free and the users have to wait some more time to experience the real edition. The current version can only run on Lumia smartphones and other windows based Surface tablets. The uncertainty is still there about the introduction of the app to other phones based on windows operating system.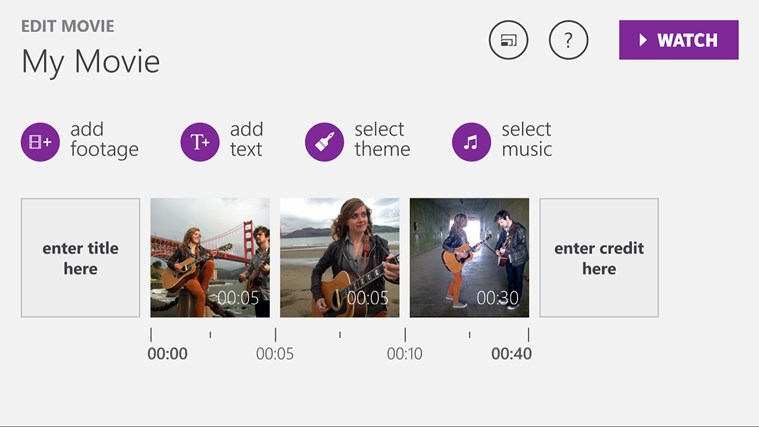 Windows has released lot of movie editors in their app market earlier, but this was the most anticipated movie editor app ever by windows. We can say that this app has the potential to bring transformation to the current mobile video editing trends. The app comes with some cool and exciting features makes it unique. The Movie Creator allows the user to create movies by combining their own videos and pictures. It also enables to user to play with basic movie features like adding music, titles, customized themes and can even zoom and re-position. The app comes with a variety of filters that makes your image lively and captivating. In the case of free version the user can only add up to 25 videos or images without any limitation in duration. You need to buy the real version to add lengthy videos. For an amateur editor beta version is sufficient for their creativity. Microsoft developers were keen to include vivacious themes based on popular animation movies as well. This includes both free and paid themes. The quality of the user interface is unquestionable. The movie creator interface is so elegant and simple, any amateur can create great movies and if you feel bewildered then you can rely on the question mark option available in every screen for assistance. They have used all their experience to make it a technically perfect app.
Recently we got the chance to see lot of liberalizing moves from the greatest software developer of all-time. Even though the beta version of this app is meant to limited devices only the users have every right to believe that they will introduce an app version that is compatible with all windows based devices.
By

Nivin JS

In Apps
— 15 Nov, 2014