Microsoft Launches Free App Called Microsoft Selfie for iOS
Microsoft's software wing is keen in launching variety of new applications for both Android and iOS devices. Today the software giant has come up with an app called Microsoft Selfie. Just like the name says, this app is focused on improving the selfie images taken using the front cam of your gadget. The app includes various tools within them to improve the images taken. The company made it clear that with the help of their Selfie App, the selfie image can be turned to a professionally edited image.
Available Options
Microsoft Selfie functions just like the way as Instagram. This app can turn the best of the image taken with any iOS device's front cam. The developer itself describes the app as selfie and portrait enhancer, in which the application utilizes a special algorithm to improve the image as if done by a professional. Even though the application is called Selfie App, this can be used for images taken with front as well as rear cams. In short this application can be used for any images irrespective of the type of camera used.
The application considers certain constraints like age, skin tone, noise, lighting,gender and many other factors for improving the selfie as well as portrait image. Another unique feature of the application is that it initiates the improvement of the images with a single click. You need not go through various other complex processes. With the help of this app, users are equipped to transform their images into professionally edited images within seconds. The application is so well designed that it contains options for intelligent enhancement, automatic exposure and colour theme. The developers also claim that this application has the ability to reducenoise, which used to be a major problem with the selfies.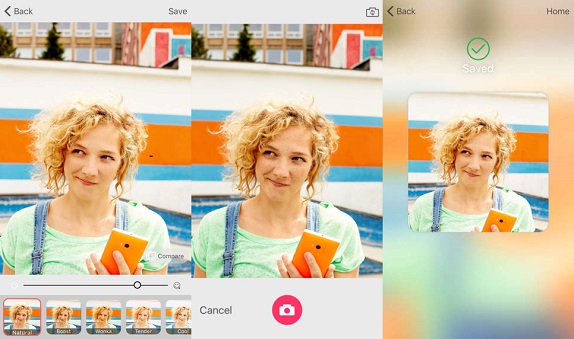 Microsoft has already introduced an app named Lumia Selfie. But this application is meant for Windows gadgets. The latest selfie app from Microsoft is meant for iOS devices. The officials declared that the app is available for free on the Application Store. The developers also told that the new application is compatible with iPhones, iPod Touch and iPads. I recommend you to download this application because it is available at free of cost. Also you can give a professional touch for your images without the help of an expert. Above all the application is so simple and easy to work with.
By

Arun S

In Apps
— 31 Dec, 2015