Facebook Messenger Lite: Aims at Under powered Smartphones
Facebook has been in an exciting competition with other social media apps from its very beginning. Communication arena enthrals with the wide range of revolutionary technical developments. In an urge to put itself into the emerging market, Facebook has rendered their attention to underpowered smartphones. In order to keep the world stay connected, it has introduced a brand new Messenger app in the form of Messenger Lite, making it light to the underpowered smartphones and users with slow connections. The new one is an extension to Facebook Lite app that has launched months ago.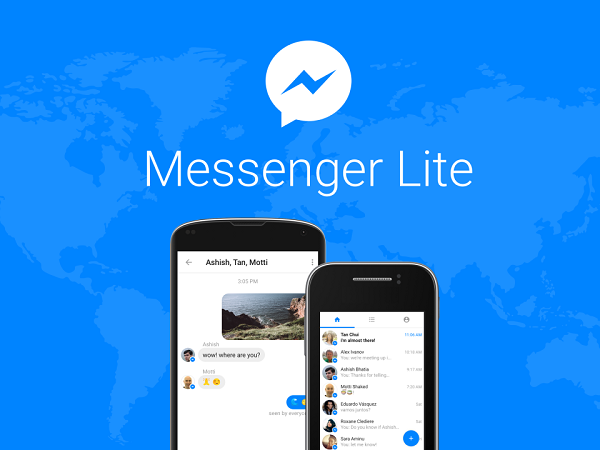 Messenger Lite has almost similar features with its original app. Features like sending messages, photos, stickers and links are all retained in the brand new Messenger Lite. The app sizes under 10MB. The interface has been kept alike though the icons are inverted. For better performance and to meet the target, the new app drops features like bot integration, video chatting and chat heads.
Facebook Messenger has been in the communicative realm serving billions of people around the world and meeting their expectations. For the same, it has certain shortcomings such as battery hogging, too many background processes and needs optimization. Messenger Lite is presented and claimed as a relief to people who are facing limited access to internet services. It will be made available to a limited number of countries including Kenya, Tunisia, Malaysia, Sri Lanka and Venezula.
By

Jinnia Gupta Roy

In Apps
— 7 Oct, 2016