Experience New Google Duo – The Latest Simple One to One Video Calling App
Video Calling Apps gives you an opportunity to be in with someone personal. It gives you a feel that you are conversing with a person next to you. It's actually a relief when you are away from your loved ones. But till today it was limited to PCs with Internet connection even though you have many smartphones in market with Video Calling feature. Many constraints avoid you from trying video calling on smartphones. Sometimes it may not get connect, otherwise our loved ones may not have the compatible devices and so on.
But now all these worries have come to an end. With the introduction of Google Duo Video Calling feature, you enjoy uninterrupted video calling experience in your smartphones too. Duo was first unveiled by Google during the last I/O conference. Now it began to roll-out. Duo is launched for Android as well as iOS. Being available in 76 languages, it is about to create revolution in the smartphone industry. The most exciting feature of Duo is that it is too simple to use.
Simple Interface
For getting started with Duo, you just need a valid Phone Number. Just enter your valid Phone Number and get connected with those people on your contact list. You need not have to create separate account or you need not have to register yourself for the Duo service. In short you can start the video call with a single tap.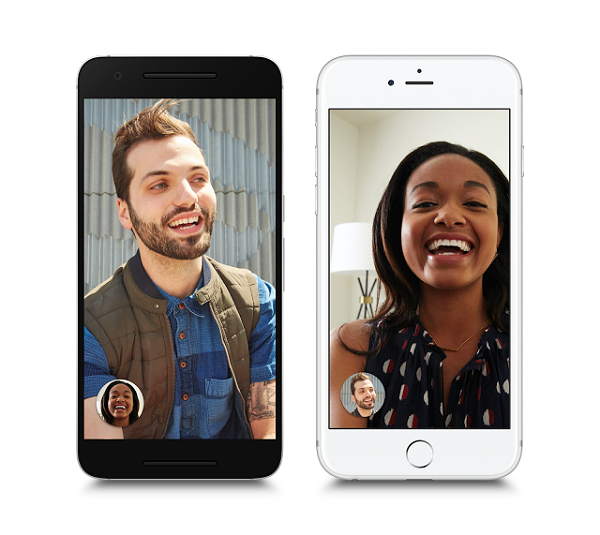 Consistent and Secure
Duo is consistent, fast and secure. Normally what happens in video calling is that when the network problem arises, the video calling is interrupted. But in Due, when you have network issues, the application itself automatically gets converted into WiFi mode without interrupting your call. This is possible because of WebRTC's open project based on latest protocol named Quic. Duo is designed in such a way to provide end-to-end security for your video calls. That's why the designers have made it end-to-end encrypted.
Human Touch
Duo gives you a feeling that you are talking to a person in real life situation. When your friend calls you via Duo, his live stream will be seen in your smartphone irrespective of the fact that you pick the call or not. Google calls this feature as Knock Knock, which they want to define as an invitation rather than an interruption. I feel like someone is coming to have a talk with you in person.
Compatibility
Google Duo is compatible with Android as well as iOS platforms. Unfortunately the new video calling app cannot be synced with existing Hangouts, Space and similar ones. Duo will be coming in various variants. So before downloading it, you have to search for the ideal variant that perfectly suits your smartphone.
Availability
For the time being it is made available in US Phone Numbers only. Global roll out may take some more time, but it is expected that Google will sort out the issue very soon.
By

Jinnia Gupta Roy

In Apps
— 17 Aug, 2016