Enjoy Android Apps on Mac with the help of BlueStacks
Have you ever imagined of having Android Applications in our Windows Desktop PCs or Macs? May be you are allowed to download and install either Windows supported desktop version or Mac supported version of the application in your PC. But still you were not allowed to have an Android version in your PC. But now you can have the Android version of the application also in your desktop PCs. This became possible with the help of an application called BlueStacks.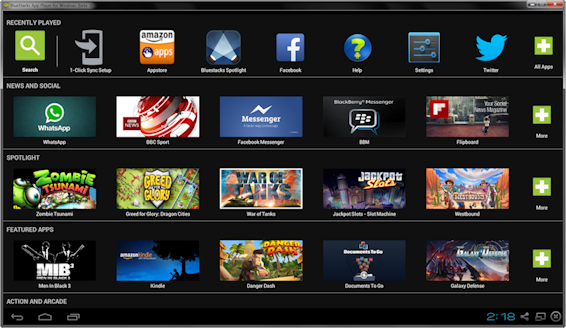 The word BlueStacks is not new to Windows Desktop users. Since they have been providing a tool to download and install Android applications on Windows PC for the past several years. Now they started providing BlueStacks for Mac PCs also. You can download this one for free from BlueStacks.com.
What does BlueStacks actually do?
BlueStacks is actually a stimulator that allows the user to run certain Android applications especially on non-Android devices. With the help of touchpad and keyboard of your PC, you are able to control those Android Applications. In addition to that BlueStacks will provide extensive service by supporting your signals such as swiping and holding to zoom. One of the advantageous thing about this application is that they can have access to the camera, microphone and other hardwares of your Mac.
You are aware of the fact that, most of the Android applications are meant to be used in smartphones. But with the help of BlueStacks, these applications can be conveniently used in your desktop PC. But still some of you will be confused about the fact that how these applications can function with the limitation of not having a touchscreen, but having a touchpad or mouse instead, to manage these applications.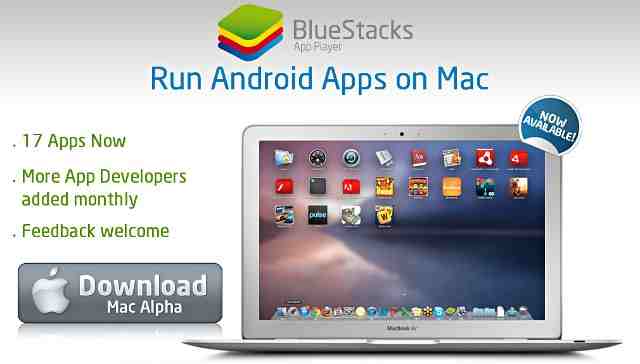 The funniest thing about this application is that, it will support you to run smartphone and tablet compact applications and games on your Apple Mac or Windows PC. The only thing that you must care is to download and install Android versions of these applications instead of running iOS versions. In short this application will allow the Mac users to enjoy hundreds of applications that are available in Google Play Store. You should be care download the Android versions of these applications instead of having iOS versions for your Mac PC. So BlueStacks now ultimately helps Mac users along with Windows users to have the advantage of Android applications in your Apple Mac PC.a
By

Nivin JS

In Apps
— 7 Jul, 2015