Android Version of Facebook Messenger Allows you to Send Text Messages
Google has tried a lot to collaborate SMS with Hangouts. But this attempt proved to be a failure. Still Google maintained a positive attitude towards integrating Text Messaging platform with any of its Instant Messaging Platform. Now they have successfully integrated their Android version of Facebook Messenger with SMS. It means now you can receive and send text messages with the help of cellular network over Facebook Messenger.
Default Messenger App
Facebook Messenger can act as your default messaging app. You can do so by entering the Android Settings. From there you should access Apps Page. There you can get into Messenger by searching. After accessing Messenger, you can set it as your default SMS application. 
Differentiating Messages
You may have questions in your mind regarding how you can differentiate messages that are sent directly from those send using Messenger. Those messages which are sent using Facebook Messenger are seen in Blue colour, while the messages that are directly sent using usual SMS platform in smartphone are seen in Purple colour.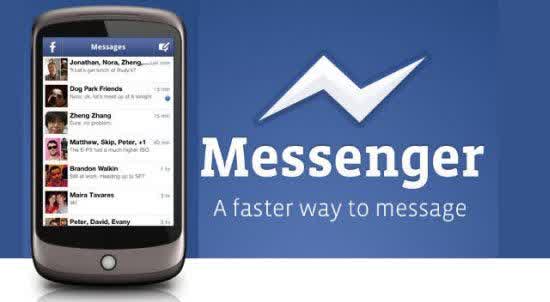 Don't Worry About Data Plan
Most of us worry about data plan when you hear about text messaging platform in Facebook Messenger. But you don't have to worry about it at all. The messages that are sent over Facebook Messenger are not passed over through Facebook Server. The SMS function in Facebook Messenger acts like a facilitator that can send and receive text messages, MMS messages with text, images, video and even emojis. But the standard SMS charges still apply. This doesn't prevent other standard SMS apps from sending and receiving messages.
Compatibility
SMS messaging through Facebook Messenger is compatible with any platform. But Apple does not provide enough flexibility to developers, for the time being iOS users cannot enjoy SMS texting over Facebook Messenger.

Safety and Security
Inorder to protect your privacy, Facebook doesn't transfer your messages over their servers. Another feature is that the entire conversation is stored only on respective devices and not on Facebook servers. This makes your chats and messages safe from internet.
Status Quo
Messenger has got a total subscription of 900 million and Facebook owned WhatsApp over 1 billion, Facebook still leads the march. By integrating SMS messaging in Facebook Messenger, they tend to lead the chat over data business.
This update has been already made by Facebook Messenger. You can avail this facility just by updating your current Facebook Messenger App or by installing the latest version. Along with this update they have also launched an addictive mini-game. The newly introduced mini-game is Football, which was introduced just in time of Euro Cup 2016. So Facebook has allowed you to enjoy the latest Football mania along with trying old fashioned text messaging in the application.
By

Jinnia Gupta Roy

In Apps
— 18 Jun, 2016